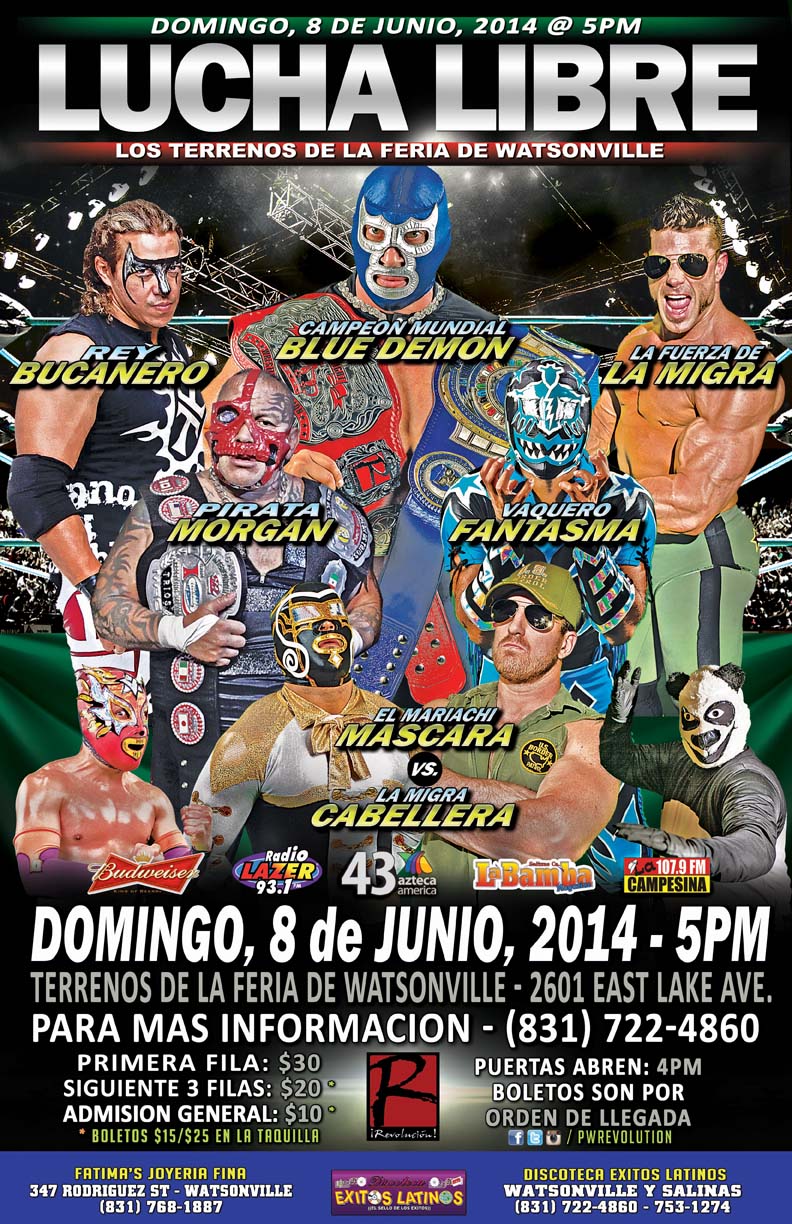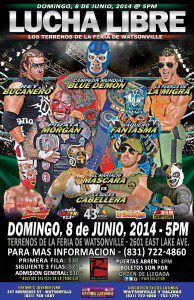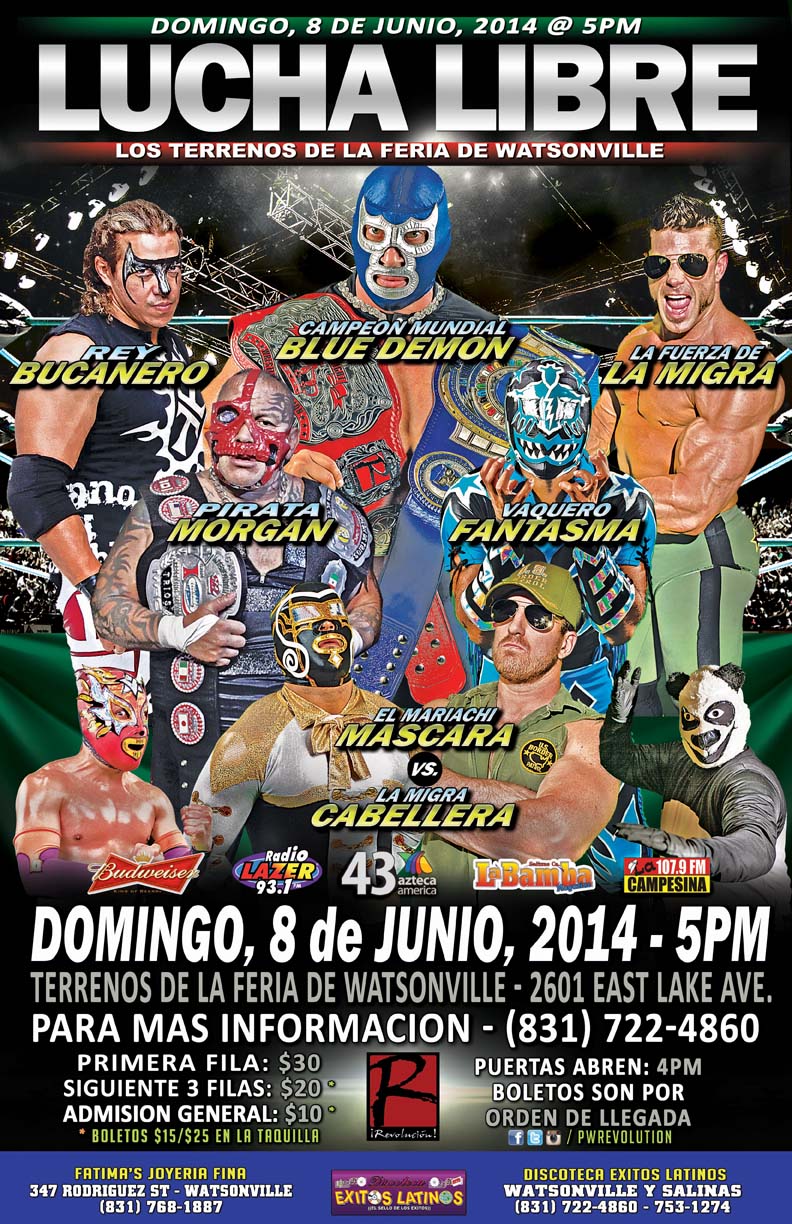 Pro Wrestling Revolution regresa a Watsonville at the Watsonville Fairgrounds on Sunday June 8th with a great card. We have talent making their debut, legend Pirata Morgan, and from el Consejo Mundial de Lucha Libre (CMLL), Rey Bucanero. Pirata Morgan looks to uncrown Blue Demon Jr. in a classic lucha libre match.
The match that has been building  up steam and fast, La Migra's Derek Sanders and El Mariachi, where they are in a match that many have asked to see and now we have it, CABELLERA vs. MASCARA, hair versus mask!
We always love the support we get in Watsonville and we look forward to providing a show that will last you till next year. Gracias pro el apoyo y nos demos.
PRO WRESTLING REVOLUTION HEAVYWEIGHT TITLE MATCH
Pirata Morgan vs. Blue Demon Jr.
CABELLERA vs. MASCARA
La Migra vs. El Mariachi
MANO A MANO
Vaquero Fantasma vs. Rey Buccanero
#1 CONTENDER TAG TEAM MATCH
Virgil & "Notorious" Famous B vs. "Kung Fu Hustle" Willie Mac & Ultimo Panda vs. La Migra vs. Orion & Gallo Tapado Jr.
SPECIAL ATTRACTION
Timothy Thatcher vs. El Pistolero
LUCHA FEMINIL
Kikyo Nakamura vs. "La Diamante Negra" Kianna Rivera
Kratos & "Chicano" Memo Cuevas vs. Los Campesinos