Instructors:


Robert Grays started his wrestling career in the early 90s with Roland Alexander and Ric Thompson. He had determination to be a professional wrestler after watching Doom in the NWA and wanting to pursue his dream. By the 1995 he was having matches with much success and was noticed by many, including, the World Wrestling Federation.
The World Wrestling Federation had Robert Thompson on their television tapings, wrestling the likes of Tatanka, Dan Severn, Money Inc, Too Cool and many more.
In his career he had opportunities to be a part of Extreme Championship Wrestling (ECW) as he was offered a contract on more than one occasion but politely declined, as he chose the role of a father to his daughter , this alone shows the type of person and trainer that the Pro Wrestling Revolution Training Academy is proud to have on our staff.

Rik Luxury has held more than 20 regional titles. The 17 year veteran has competed against the likes of Matt Hardy, Chris Masters, Chavo Guerrero, Bobby Lashley, Colt Cabana and Zack Gowen to name a few.

Vaquero Fantasma was born into Lucha Libre. At the very young age of 5 years old, his family were all promoters, trainers, and luchadores in his hometown of Mexico City. He used to put up the posters for the events, do music, and even referee for the events put on by family. His name comes from his trainers, who were Vaquero Fantasma – Tom Mix Jr, Vaquero Fantasma II – Carta Brava, Vaquero Fantasma III – Bala de Plata. At a young age he understood hard work, dedication, passion and respect for Lucha Libre. He also played Football while in High School, has his belts in Judo, and won many tournaments in greco-roman wrestling. With this type of passion and experience, is what allows him to have such great matches with the likes of Blue Demon Jr., Mephisto, Super Crazy, Mascara Sagrada, Super Parka, to name a few. He is well respected by his peers for what he brings to the ring.

Skayde started wrestling in 1987 under the names of "Porsche" and "El Seminarista". As El Seminarista, he won a Luchas de Apuestas (bet match) against a young Super Crazy for his mask. He later wrestled as "La Flecha" between 1988 and 1993. His breakout year was when he went to Asistencia Asesoría y Administración in 1995 with the new gimmick of "Power Raider Blanco".  Skayde is considered to be one of the best Lucha Libre trainers in the world. Training a lot of todays top talent such as: Rey Fenix, Penta el Zero M, Cesaro, Chris Hero and much more!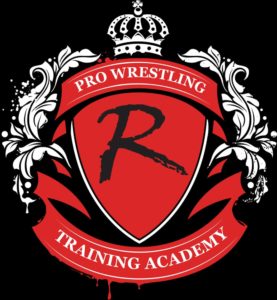 Pro Wrestling Revolution Training Academy Instructors
Best Pro Wrestling School
Pro Wrestling School
How do become a professional wrestler
How do you get into WWE?
How do you become a professional wrestler
How do you become a wrestler for WWE?