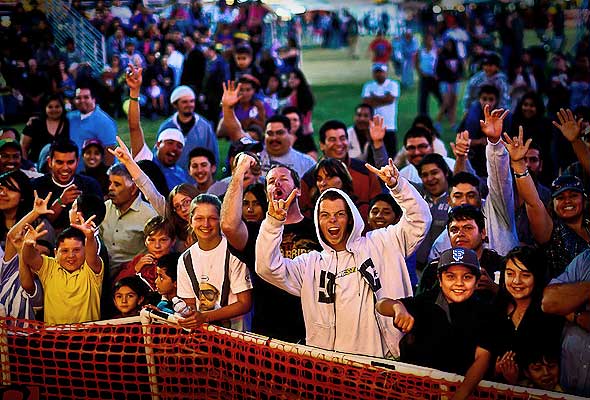 Pro Wrestling Revolution returned to the Santa Cruz County Fair to close out the Fair, and were received with nearly 2000 fans. The vision of all the fans taking in our show is something the entire staff is still talking about. The city of Watsonville has become a new home away from home for us and we like it.
The show had a great flow,  featuring all our top talent, our debuting students and Pro Wrestling Revolution Woman's Champion Lady Apache, as she made her way from Consejo Mundial de Lucha Libre (CMLL), fresh off her victory of the title. The main event match of KAFU and Oliver John, was one of the best matches of the year.
We look forward to coming back in 2012! Gracias!