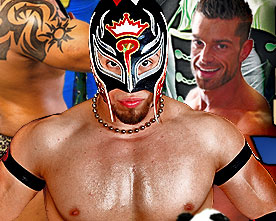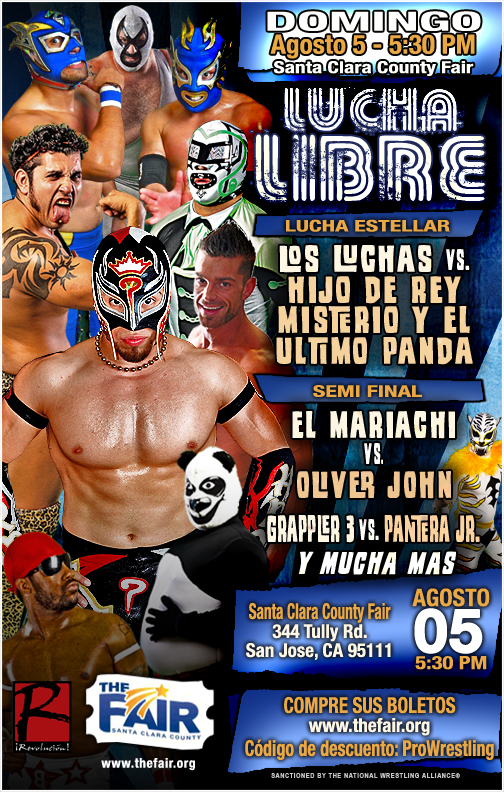 Pro Wrestling Revolution makes its debut at the Santa Clara County Fair, and we could not be any more excited. Our company is based out of San Jose, Â so growing up, going to the Fair was an exciting time to enjoy the rides, food, and all of the entertainment the fair had to offer, and now, we are part of the Fair, and that is fabulous.
Join us at the Santa Clara County Fair on August 5th at 5:30pm, we're performing on the Pavilion Stage. We've made it easy to get into the Fair by arranging a special discount code that saves you an additional $2.00 off adult and $1.00 off youth/senior admission prices. This translates into adult tickets for $4 and youth/senior for $2. Just click on the Buy Tickets image in this message or go to www.thefair.org/home.cfm and click on the Buy Tickets button on the upper right hand side of the home page. In the promo box put "ProWrestling"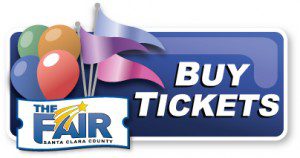 So make sure to take advantage of this great deal for tickets and lets make the Santa Clara County Fair a huge success. We hope to see all our fans there and take in a great day of fair fun and Lucha Libre. ¡Viva la Revolución!
LUCHA ESTELAR
El Ultimo Panda & Hijo del Rey Misterio vs. "Los Luchas" Zokre & Phoenix Star
GRUGDE MATCH
Oliver John vs. El Mariachi
Famous B vs. Derek Sanders
Adam Thornstowe & Bryan Cage vs. El Galan & El Dinamita
Grappler III vs. Pantera Jr.