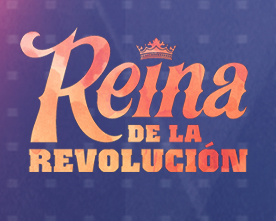 Pro Wrestling Revolution  presents Reina de la Revolution an all female tournament will take place in San Francisco June 4th 2016.
The Pro Wrestling Revolution Women's World Title is one of the most prestigious women's wrestling championships in the world having been defended not only throughout the United States, but in Mexico, South America and the Middle East as well – a true world championship. Recognized on CMLL television as an official title during the 2010 reign of legendary luchadora Lady Apache, Revolution has always had a commitment to seeking out the best female wrestlers in the world to challenge for the belt. 
Now, for the first time ever, Pro Wrestling Revolution will hold a one night Reina de la Revolución tournament – Title is currently held by Christina Von Eerie. Eerie, who had previously held the AAA Lucha Libre Mixed Tag Championships with Alex Koslov, won the championship in June of 2014 unseating Cheerleader Melissa's 8 month reign. Prior to that Melissa had traded the title back and forth with current Lucha Underground star Ivelisse including a title change on the very first WWL Pay Per View event in Puerto Rico.
Eight women will have a chance to vie for the title of 1st ever Reina de la Revolución this summer,  We look forward to crowning the Reina de la Revolución and hope to see you in San Francisco in June!
Competitors:
Christina Von Eerie
Black Fury
Thunder Rosa
Brittany Wonder
Nicole Savoy
Lady Apache
Holidead
Cristal