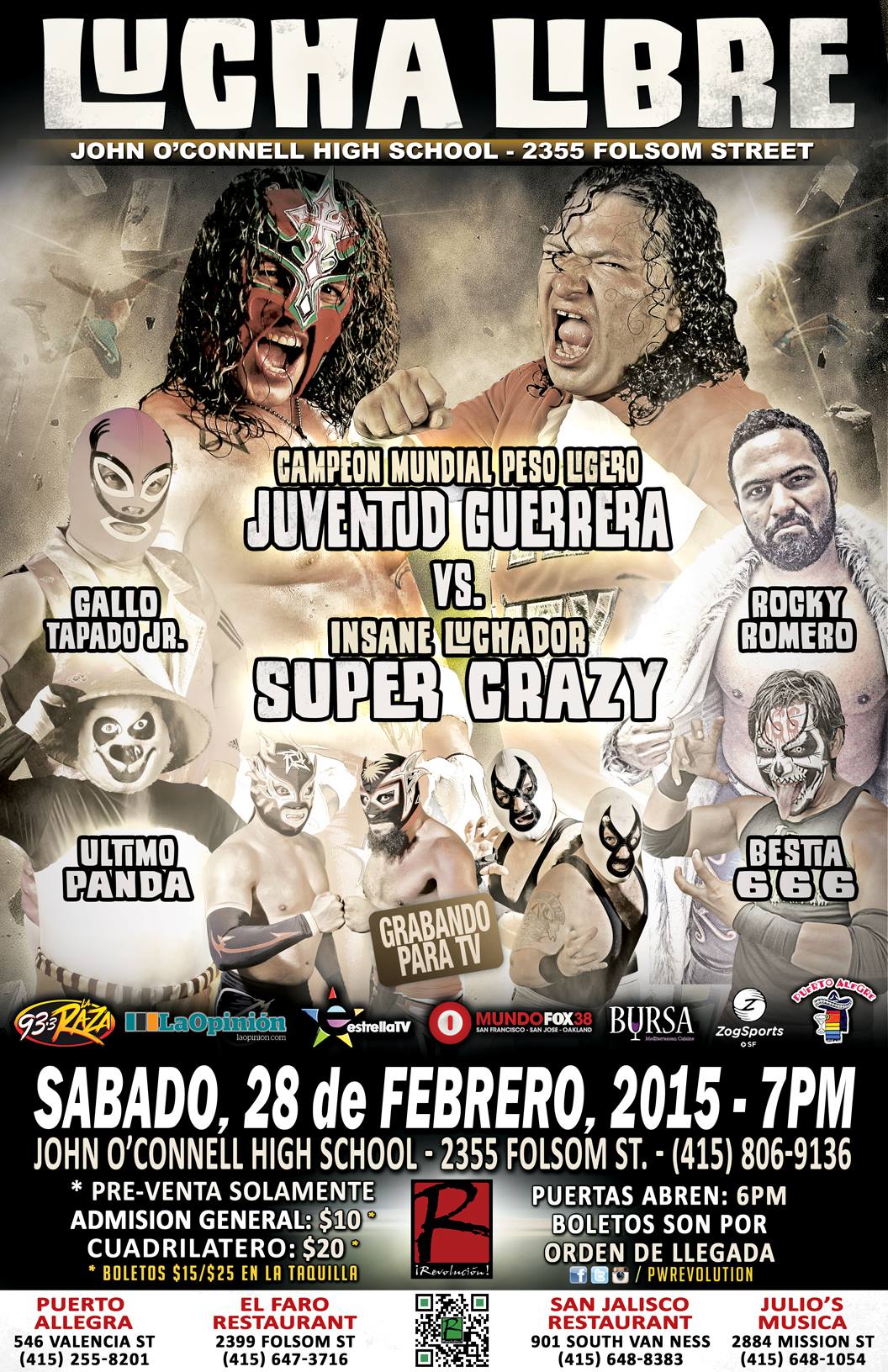 Pro Wrestling Revolution returns to San Francisco for our yearly fundraiser at John O'Connell High School in the Mission District. It is always a great time to be had for all involved, but especially for the fans. Every show we have there, we do all we can to give back to the community and help raise funds for the school. In the years we have been doing this, we have raised over $20,000 for the Boilermakers.
Athletic Director, Bob Gamiño has done an incredible job and gives every second of his free time and more to the students of his high school. Bob has given financial support to sport teams for transportation, prom bids, scholarships for graduation seniors and so much more!
We welcome all of you to come out for a night of Lucha Libre for a great cause… ¡Viva!
PRO WRESTLING REVOLUTION WORLD JR HEAYWEIGHT TITLE
"Insane Luchador" Super Crazy vs. Juventud Guerrera (c)
PRO WRESTLING REVOLUTION WORLD TAG TEAM TITLES
Los Luchas vs. "King Fu Hustle" Willie Mac & El Ultimo Panda
GRUDGE MATCH
"Azucar" Rocky Romero vs. "El Enmascarado Jalisciense" El Mariachi
SPECIAL ATTRACTION
"La Migra" Brian Cage vs. "Familia de Tijuana" Bestia 666
Vaquero Fantasma vs. Gallo Tapado Jr
The Grapplers vs. Los Campesinos vs. Anarkia Jr & El Galctico vs. Los Chicanos