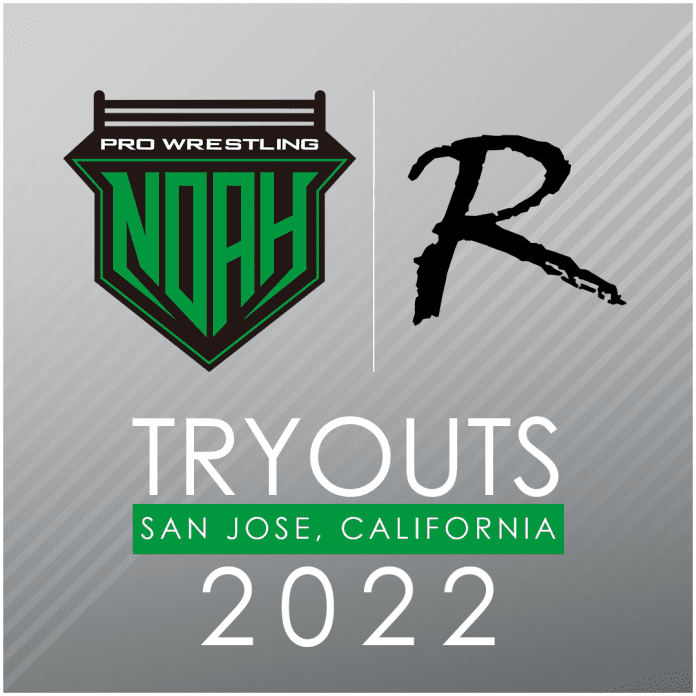 PRO WRESTLING REVOLUTION TO HOSTS PRO WRESTLING NOAH TRY OUTS
San Jose, CA, November 17th, 2022
Pro Wrestling NOAH will be holding try-outs in San Jose, California, at the Pro Wrestling Revolution Training Academy on November 17th, 2022. Naomichi Marufuj and Katsuhiko Nakajima will the representatives for NOAH for the try-outs. The chosen fighter(s) would be invited to Japan to be a part of a Pro Wrestling NOAH tour.
California–based Lucha Libre promotion Pro Wrestling Revolution worked with multi-platform entertainment company Masked Republic to acquire a P-3 group visa for 37 pro wrestlers from Japan. This will allow stars from Japan's Pro Wrestling NOAH and Dragon Gate Japan Pro-Wrestling to wrestle in Pro Wrestling Revolution starting later this year.
"We're bringing the hard-hitting puroresu style of Japanese wrestling to Pro Wrestling Revolution," said Gabriel Ramirez, who launched Pro Wrestling Revolution in 2008. "It's a chance to combine Lucha Libre and Puroresu, two styles which have been closely associated over the years. Now we're bringing this Mexico-Japan wrestling connection to the States."
FOR MORE INFORMATION:
info@prowrestling-revolution.com