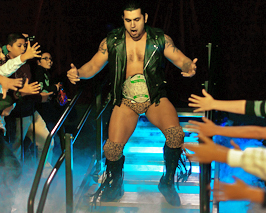 Pro Wrestling Revolution open the 2013 season in Watsonville, California. This show was solid from top to bottom on paper and even better once the show started. The fans showed their support by coming out and filling the building like we have never done before. We could not have asked for anything more!
This show had so many highlights, from the Mexican national anthem,  Ultimo Panda having the entire crowd doing "Gangnam Style", El Mariachiâ"¢ celebrating with the kids in the ring, New Pro Wrestling Revolution Tag Team Champions being crowned, and what to be a huge fan favorite, senior referee Tom Castor tossing Sparky Ballard, who seems to aligned himself with "La Migra®" You had to of been there to feel the emotion!
We return to Watsonville on Sunday, July 28th… ¡Viva la Revolución!
Here are the results:
El Patron de La Migra™ – Oliver John over "La Familia de Tijuana" Damian 666
Border Patrol™ – Bryan Cage & Derek Sanders over "El Poderoso" KAFU & El Dinamita
Mascara Sagrada over Vaquero Fantasma
Hijo de Rey Misterio over. Bestia 666
Pequeño Halloween vs. La Parkita
El Mariachi™ & La Pantera & El Ultimo Panda over Fantasma de la Opera & Famous B & Persian Prince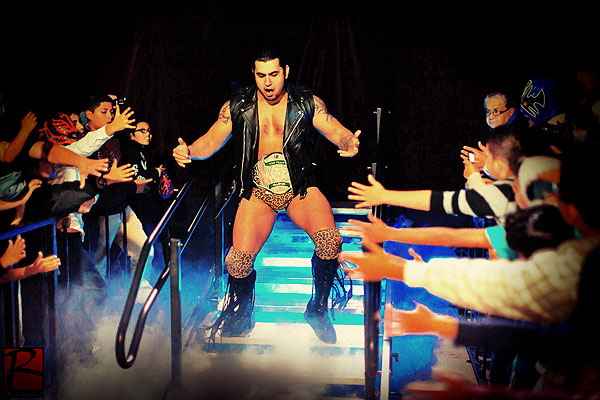 Here are the images: