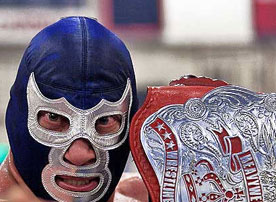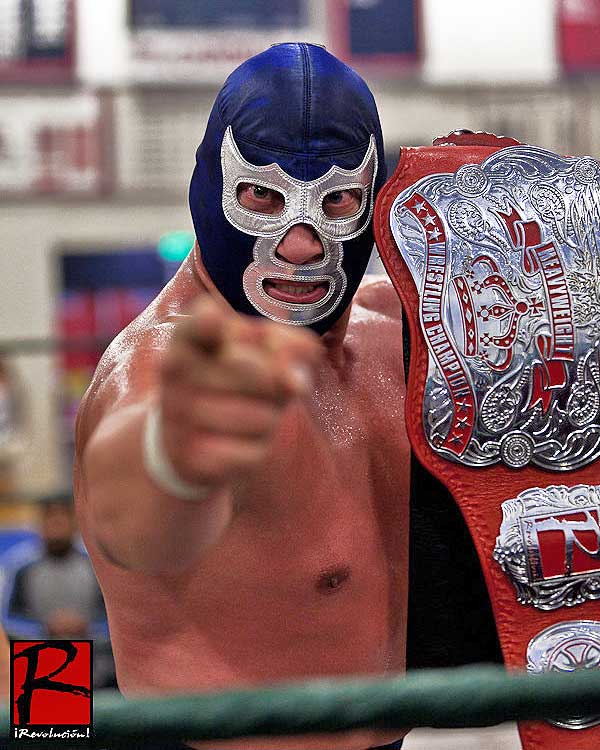 The work that went into this show will be hard to be outdone. The promoting, talent, booking, media and over all effort will not soon be forgotten. Promoting is never easy and you always do what you can do give yourself, and in this case, the school the best opportunity to make this profitable.
The only think we could not control was the thunderstorm that hit the day of the event, but, we are thankful for all that came out as we closed out our year. We want to thank our sponsors,Estrella KNTC TV42, El Mensajero Newspaper, and 93.3 La Raza. The continued support of our efforts with School fundraisers is one of a kind.
A special thank you, goes out to our photographer, Jeremy Maurer, who had just days before the event, returned from his 2nd visit of Haiti. He goes there to volunteer and help where he can and give back. He is one of a kind and needs to be acknowledge for this work.
Here are the results and the images!
Galactico over Cazador

Vinnie Massaro over Dyno'Mite Dave

El Dinamita & Hijo de Chupacabras over Famous B & Rik Luxury

Mr. Wrestling IV over Rocky Romero

Strongman & Misterioso over "La MIgra" Vaquero Fantasma & Oliver John

Blue Demon Jr. over "Border Patrol" Derek Sanders