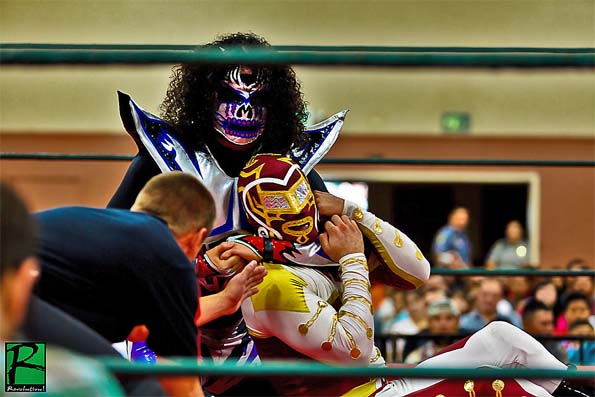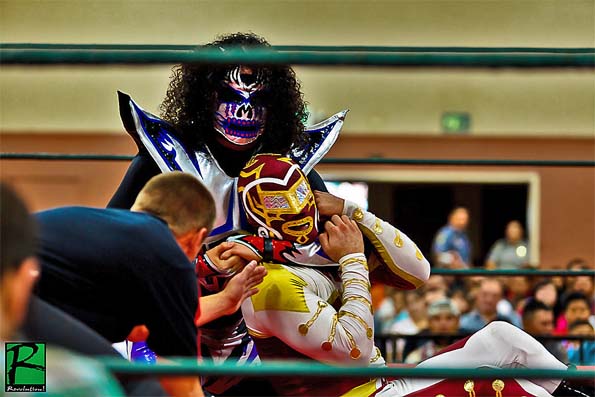 Pro Wrestling Revolution arrived in the city of Madera with the goal of making a new home for ourselves and I believe, we have done just that. We also saw many fans from Turlock and Watsonville, and that is great. Our new fans were treated to a solid night of Pro Wrestling and Lucha Libre and we will be back. We are beginning to see some of our talent raise their level and that is exciting to see.
We are happy to say that Hijo de LA Park has agreed to be on our regular roster starting in 2012.
We can't thank all our sponsors enough, for their support and we are excited about all the future projects.
Gracias Maders y recuerden… ¡Viva la Revolución!
Here are the results:
Hijo de LA Park & Mascara Sagrada over Anarkia & Hijo del Misterioso
Bordee Patrol™ over KAFU -Dinamita- El Galan
Kung Fu Panda over Famous B by DQ
Mr. Wrestling IV over Grappler III
Mariachi over Cazador del Alma
Here are the images of the show: