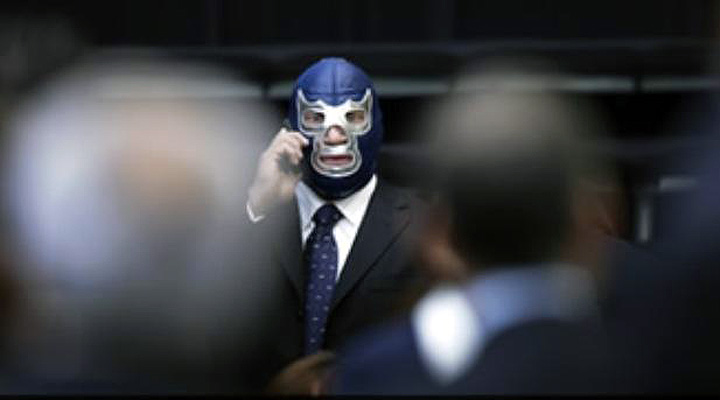 Blue Demon Jr. Changes Promotional Affiliations
Disbands NWA Mexico, Will Launch Pro Wrestling Revolution in Mexico
November 13, 2013
Mexico City, Mexico
After  years promoting events under the NWA banner in Mexico, Blue Demon Jr., is handing off the NWA operation as of November 13th. But, the lucha legend and champion is not done by far – neither in the ring, nor as a promoter.  Blue Demon Jr. has accepted the offer of becoming a part owner of Pro Wrestling Revolution, LLC.
Realizing the success of  Pro Wrestling Revolution, the top independent lucha libre brand in the United States; drawing large crowds, a weekly TV show on Azteca America in 5 million homes, as well as seen on  numerous TV news stories and specials including the Travel Channel, The New York Times, Discovery Channel and much more.  Pro Wrestling Revolution has established relationships beyond the lucha world including working with Major League Baseballs'; San Francisco Giants and Oakland Athletics and Major League Soccers'; San Jose Earthquakes.
"We have worked very hard in the lucha libre community to establish Pro Wrestling Revolution. We are proud that lucha libre legend Blue Demon Jr. has taken notice of our passion and has decided to accept our offer, with the addition of Blue Demon Jr, we look forward to having an presence in Mexico"  said Pro Wrestling Revolution owner/promoter Gabriel Ramirez.