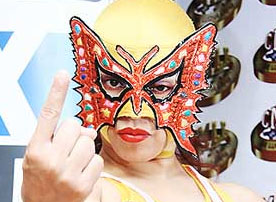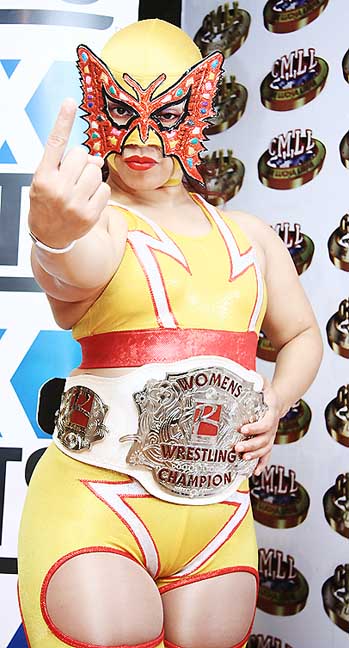 Princesa Sugey – Pro Wrestling Revolution Woman's Champion, is set to take on the female talent of DTU (Desastre Total Ultraviolento), but seems like she has been side tracked on her way to that.
Sugey is picking up her feud with Dark Angel from Consejo Mundial de Lucha Libre (CMLL) Anything can happen when they get together, including a new woman's champion being crowned, you just never know.
We enjoy seeing our champion on television and showcase the brand that is Pro Wrestling Revolution.