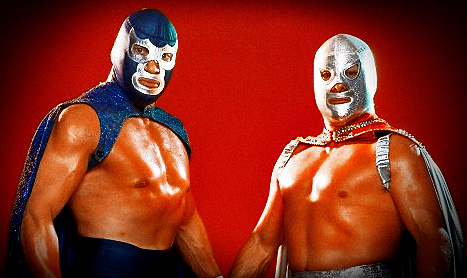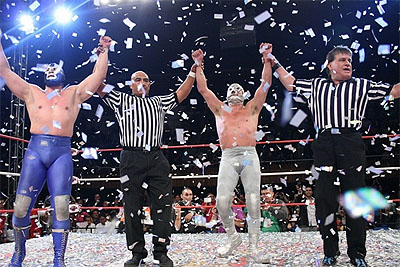 Pro Wrestling Revolution has come to an agreement to showcase two of Mexico's biggest names in Lucha Libre. In celebration of Pro Wrestling Revolution's Five year Anniversary Show, we have gone out and done something we thought could not be possible and now it is finally here.
May 11th, 2013 in Turlock at the Fairgrounds, we are proud to announce that Blue Demon Jr. and El Hijo del Santo will be taking part of  this great event. Blue Demon Jr. has been hinting for quite sometime that he had something that would be his equalizer in helping him with his feud with the Border Patrol®, and now he has it.
Blue Demon Jr. is a 2 time Pro Wrestling Revolution World Heavyweight Champion and having his presence on our anniversary show was a must.
El Hijo del Santo, is a political activist and one of the most successful stars in Lucha Libre. He is the youngest son of the legendary professional wrestler, film actor and Mexican folk hero El Santo.
We look forward to what is next for this event and Pro Wrestling Revolution is as excited as our fans are.
¡Viva la Revolución!