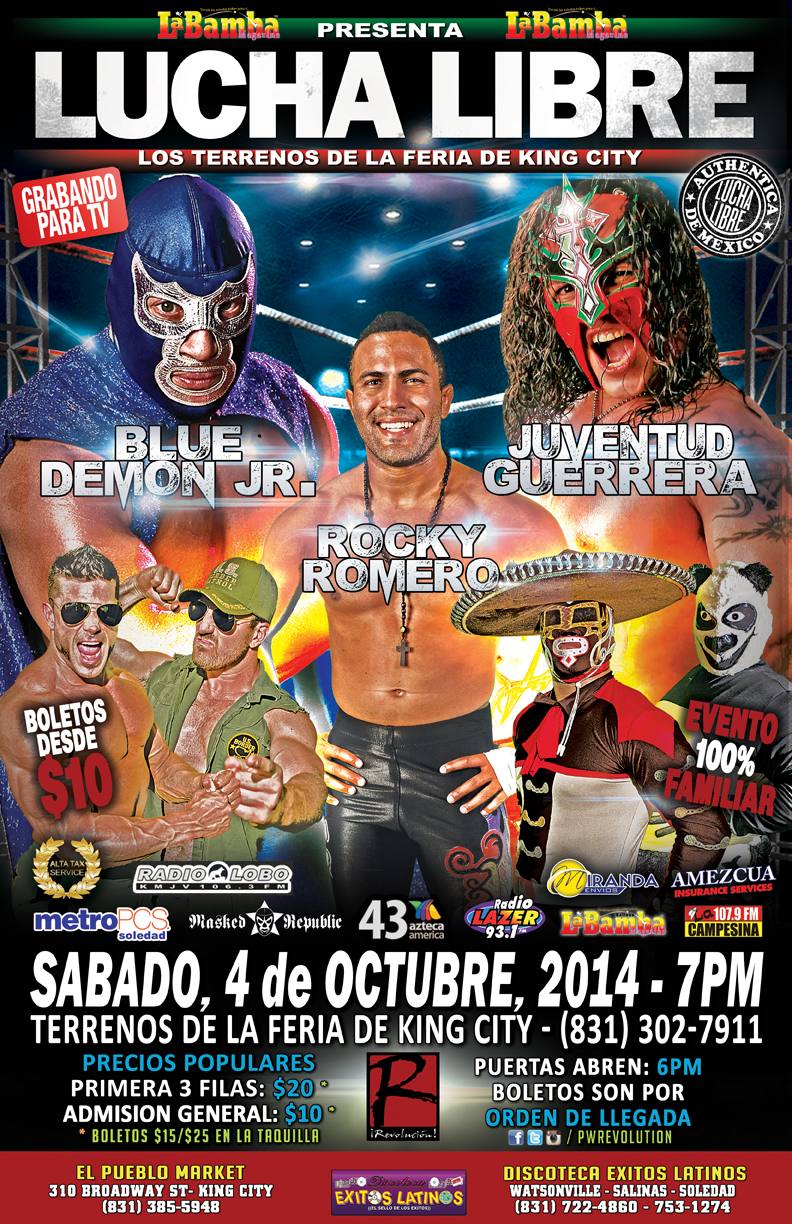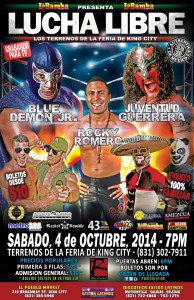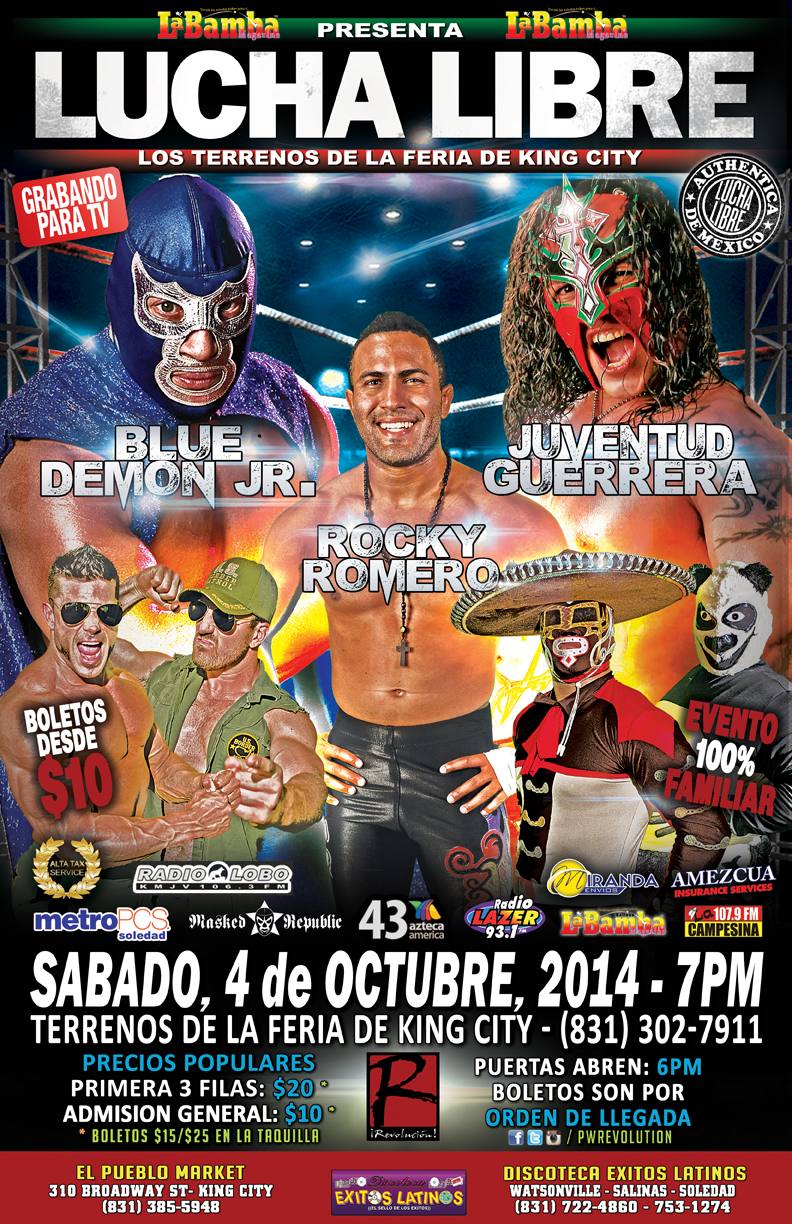 Pro Wrestling Revolution returns to King City on October 4th 2014 at the King City Fairgrounds. The last time we were there was in 2009 and we are all excited to be back! If you take a look at the show roster from the last time we were there and the one appearing in October, it is day and night and I believe our strongest card there… yet.
We have the debut of a new Grappler, as The Grappler III makes to look at a run at the tag team division, that as of late has come on strong, we will have to wait and see what is in stored.
The talent coming out of the Pro Wrestling Training Academy has a strong presence, with Los Campesinos, "El Chicano" Memo Cuevas and our newest zebra on the roster.
We have heard our fans from King City call for our return, from sponsors, fans who have come to other shows to let us know they want us back, and of course we had no choice but to come back. We look forward to seeing all our fans from years past and making new ones.
LUCHA ESTELAR
Piloto Suicida vs. Blue Demon Jr.
LUCHA DE LUJO
Los Luchas vs. Rocky Romero & Juventud Guerrera
PRO WRESTLING REVOLUTION JR HEAVYWEIGHT TITLE
El Mariachi vs. "La Migra" Derek Sanders
Famous B. & Virgil Flynn vs. "Kung Fu Hustle" Willie Mac & El Ultimo Panda
Vaquero Fantasma vs. El Gallo Tapado
LUCHA de MIXTOS
"La Migra" Savanah Riley & Colt Stevens vs. Kianna Rivera & "El Chicano" Memo Cuevas
The Grapplers III & V vs. Los Campesinos