The pro wrestling world has witnessed this before. A man becomes overwhelmingly powerful in what seems to be overnight, regardless if it's what a majority of us would like to see. But easy come, easy go. And this is exactly what happened in the case of 'El Patron' Oliver John.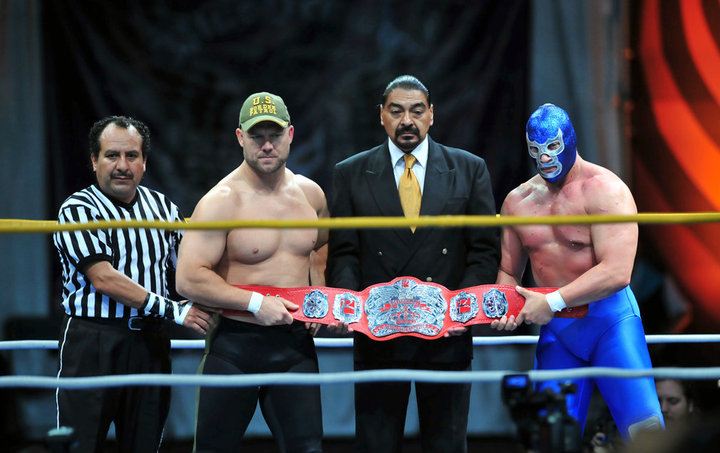 On July 23rd, 2010, in Mexico City, Mexico at the Lucha Libre Experienca, Oliver John came face to face once again with his biggest rival, Blue Demon Jr. After a chase that lasted nearly two years, Blue Demon Jr. was finally victorious in becoming the Pro Wrestling Revolution Heavyweight Champion, beginning the downfall of 'El Patron'.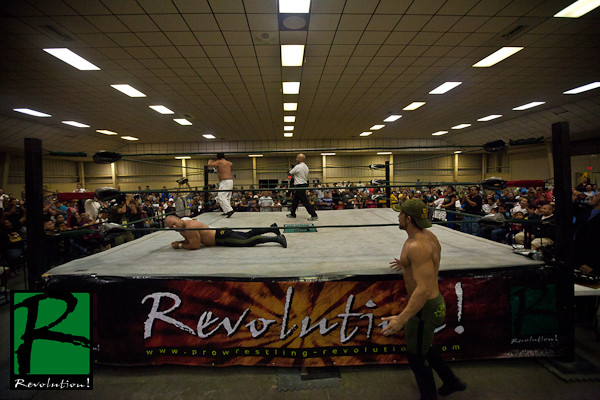 In Watsonville, California on July 31st, in front of just about 1,000 Pro Wrestling Revolution fans, Oliver John took on Atsushi Sawada, with the NWA Heritage Championship on the line. And once again, winning was not in the cards for Oliver John.  While the members of the Border Patrol, Derek Sanders and Bryan Cage, came to the ring to comfort John, he repaid Cage by stripping him of his title. Why? To become one half of the Pro Wrestling Revolution Tag Team Championship himself.
Where will this selfishness lead 'El Patron'? When the ones closest to him can't even trust him, where will he turn? What is next for the many hated by many across the nation? Across the world? Will he be able to rebuild? These may be questions 'El Patron' Oliver John is asking himself.