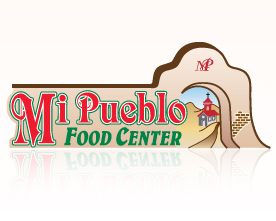 Pro Wrestling Revolution LLC is honored to announce that we will be partnering with Mi Pueblo foods on our events, starting with our first show of 2015 in Watsonville. It has been a goal for our company to work and establish ourselves with a company like Mi Pueblo. The opportunities that are upon us are grand as we have already started on as consultants to a campaign that they are working hard on, and to be on board is humbling.
Mi Pueblo Foods is a family-owned grocery store chain headquartered in San Jose, California. Mi Pueblo has a total of 21 store locations throughout the San Francisco Bay Area, Central Valley and Monterey Bay Peninsula.
You will be able to see our marketing at their stores in Salinas and Watsonville, and also be able to purchase tickets. We are thankful to all who helped makes this dream become  reality!