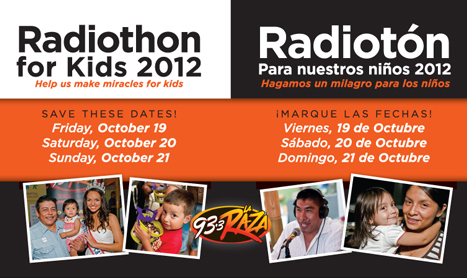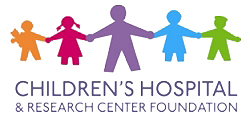 Pro Wrestling Revolution is proud to announce that is has partnered with the Children's Hospital & Research Center Foundation. We will be doing what we can to give back and help in any way possible. Our first event with them is a three day event, a Radiothon, taking place October 19-21, "Radiotón – Para nuestros niños 2012 , Hagamos un milagro para los niños"
Pro Wrestling Revolution will be having its Luchadores present for autographs and pictures for all those in attendance. We are humbled to be a part of something so special, and look forward to all out future events with foundation. We encourage all our fans from all over to come out and support.
Listen 93.3 FM La Raza during October 19-21. Hear from our Spanish-speaking patients and pledge your support by calling 800-680-3622 or stop by Children's Outpatient Center atrium on these three days. You can donate now at www.chofoundation.org.
Hagamos un milagro para los niños….¡Viva la Revolución!