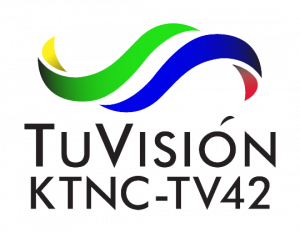 In our short time of promoting, we have be very fortunate to have sponsors, media sponsors and many others "Join the Revolution". Most recently in Santa Maria, where Pro Wrestling Revolution was born, we have had the blessing to have Telemundo and La Precisosa take part of our shows and help make them a success.
It is with great pleasure to announce that televison station KTNC-TV 42 Tu Visión has "Joined the Revolution" and will be our lead media sponsor as they are taking part of our San Jose show on November 8th, featuring Rey Misterio Sr., Hijo de Rey Misterio, and former WWE Superstar Gangrel, and many more!
We are thankful to all our sponsors and very ecstatic to have two media sponsors going into this show. We'll see you at the matches!

PRO WRESTLING REVOLUTION TAG TEAM TITLES
"Border Patrol" – Derek Sanders & Nathan Rulez
vs.
"Los Misterios" – Rey Misterio Sr. & Hijo de Rey Misterio (c)

PRO WRESTLING REVOLUTION HEAVYWEIGHT TITLE
"Border Patrol" – Oliver John
vs.
"Vampire Warrior" Gangrel

MINIS MATCH
Mini Border Patrol vs. Octagoncito
NWA HERITAGE TITLE MATCH
Mr. Wrestling IV vs. MPT vs. Michael Modest vs. TJ Perkins (c)

WOMANS MATCH
Yyon Nakano
vs.
Cheerleader Melissa 

SIX MAN TAG MATCH
"La Raza" Juventud 2000 & Anarkya & Vaquero Fantasma
vs.
"Los Pochos" El Chicano & El Amante & Ulysses 

"Rock of Love" Billy Blade & Kayden Anthony
vs.
Ric Luxury & Jeckles The Jester

Shadow Dragon
vs.
"Strongman" Jon Anderson
Get your tickets here!