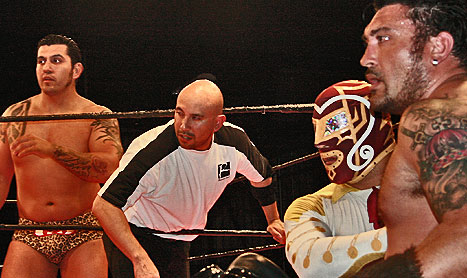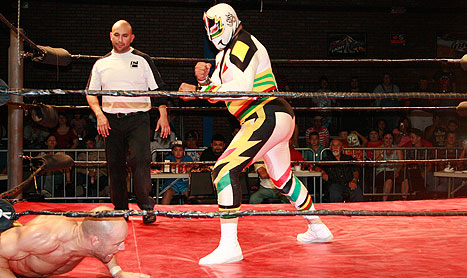 Pro Wrestling Revolution made its debut in Oklahoma at the Sugar Creek Casino and it was a night that we will not soon forget. The night was fun for all in attendance, the kids, parents, and of course all of us at Pro Wrestling Revolution. This trip will hold many memories for all of us, all for different reasons, but one thing is for sure, we will all remember the match between El Dinamita and The Border Patrol's Derek Sanders. These are the type of matches that remind us all why exactly do what we do.
Thank you all who made this happen, Sugar Creek Casino, all the sponsors and of course the talent who made the night a success. We look forward to our return to Oklahoma and continue what we started!
¡Viva la Revolución!