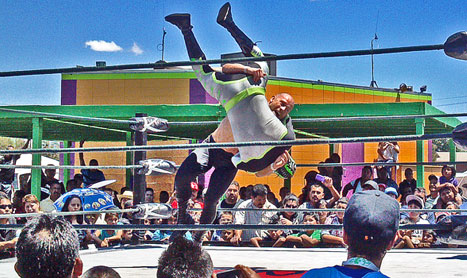 Great way to end a incredible wrestling weekend! Pro Wrestling Revolution made its debut at the at the Solano Swamp Meet for West Wind Drive-Ins and Public Markets. It was a weekend our company will never forget. Seeing the look on the kids faces as the ring was setting up was precious and then having the seats fill up once the show got started.
The matches were all were great and the fans definately had their favorites. The match that made this such a special event was the Pro Wrestling Revolution Woman's Title as current champion, Lady Apache from CMLL in Mexico, Â took on long time rival La Diabolica, in a match that has not taken place in over 10 years!
Thank you for all that joined us. When its a bargain you're looking for, come on down to the West Wind Public Markets! You'll never know what you're going to find!
¡Viva la Revolución!