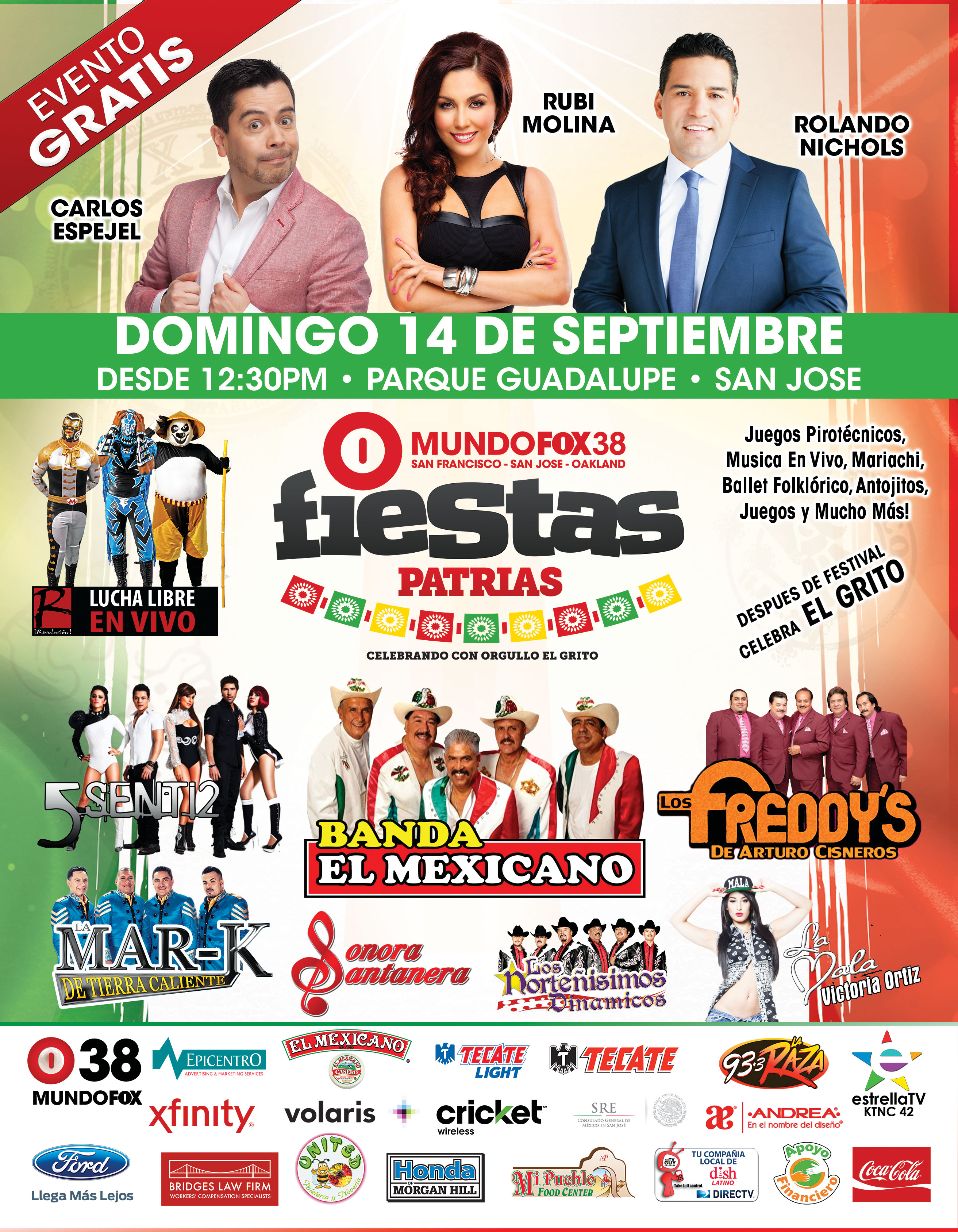 We are enthusiastic to announce that Fiestas Patrias is on schedule for September 14, 2014. Below is more information to the event. Mundo Fox 38, Epicentro Advertising & Marketing Services and Production, and VivaFest is proud to present the 2014 Fiestas Patrias-El Grito Festival. This Festival will commemorate the independence of Mexico
Estamos entusiasmados de anunciar que las Fiestas Patrias es el calendario previsto para el 14 de septiembre 2014. A continuación se muestra más información en el evento.
Mundo Fox 38, Epicentro Publicidad y Servicios de Marketing y Producción, y VivaFest se enorgullece en presentar el 2014 Fiestas Patrias-El Festival del Grito. Este festival conmemora la independencia de México (16 de septiembre). Estamos seguros de que el festival le dará a su equipo con una gran visibilidad y alcance a nuestra comunidad latina. Este año el festival atraerá a más gente y tendrá dos etapas.