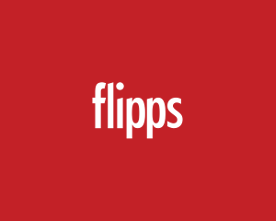 The Revolution will be televised worldwide! Pro Wrestling Revolution proudly announced joining FITE TV
San Jose, CA (March 7, 2016) – Coming off a successful IPPV "Revolution II" in conjunction with WWNLive.com, Pro Wrestling Revolution announced it has expanded their distribution of their weekly Television show "Uprising Lucha Libre" program in a deal with Flipps Media. This multi cross platform APP can be viewed on your smart phone/tablet or directly on your large screen smart television. FITE TV is available at the iTunes or Google Play app stores!
Entering its 8th year, California based Pro Wrestling Revolution has been providing the Excitement of Lucha Libre to its local fans and beyond. The Uprising Lucha Libre half-hour show will feature premier Lucha Libre international talent.
In late 2013 after years promoting events under the NWA banner in Mexico, Blue Demon Jr., a lucha legend and champion accepted the offer of becoming a part owner of Pro Wrestling Revolution, LLC.
Uprising Lucha Libre will feature including Blue Demon Jr., as well as Juventud Guerrera, Ultimo Panda, La Migra®, Mistico, Los Campesinos, Rey Bucanero, El Mariachi®, Hijo de Rey Misterio , Hijo de Trump and La Familia de Tijuana. The caliber of talent on each episode is not to be missed.
Until now Pro Wrestling Revolutions' Uprising Lucha Libre has been exclusively available throughout Northern California in over 5 million homes on local affiliates of Azteca America. Uprising has over three years of episodes and will soon be available worldwide utilizing the FITE TV app.
About Flipps Media:
Flipps delivers on-demand entertainment to any nearby connected TV from your mobile device without any additional hardware. The company has offices in San Francisco, New York and Sofia, Bulgaria and is backed by Tim Draper, Earlybird Venture Capital, Hasan Aslanoba, and LAUNCHub. Flipps' patented technology immediately works with over 250M connected TVs and is compatible with over 5,000 manufacturer models requiring no set up, no pairing of devices, no cables, no dongle and no set top box. The Flipps mobile application is free and available on the App Store and Google Play. More information can be found at www.flipps.com and www.fite.tv.
About Pro Wrestling Revolution, LLC
Realizing the success of Pro Wrestling Revolution, the top independent lucha libre brand in the United States; drawing large crowds, a weekly TV show on Azteca America in 5 million homes, as well as seen on numerous TV news stories and specials including the Travel Channel, The New York Times, Discovery Channel and much more. Pro Wrestling Revolution has established relationships beyond the lucha world including working with Major League Baseballs'; San Francisco Giants and Oakland Athletics and Major League Soccers'; San Jose Earthquakes.
For more information on Pro Wrestling Revolution go to www.prowrestling-revolution.com.