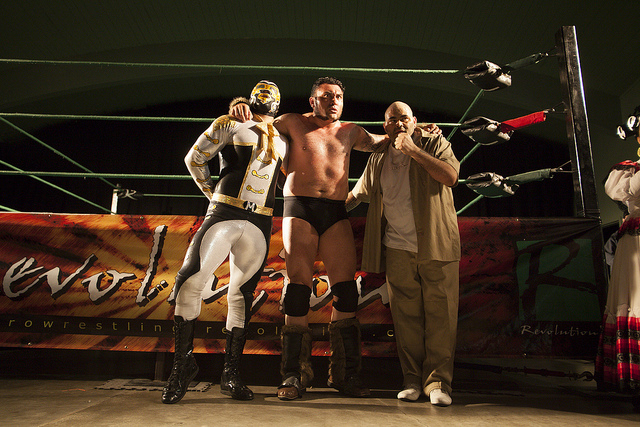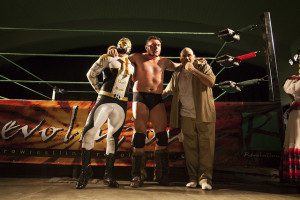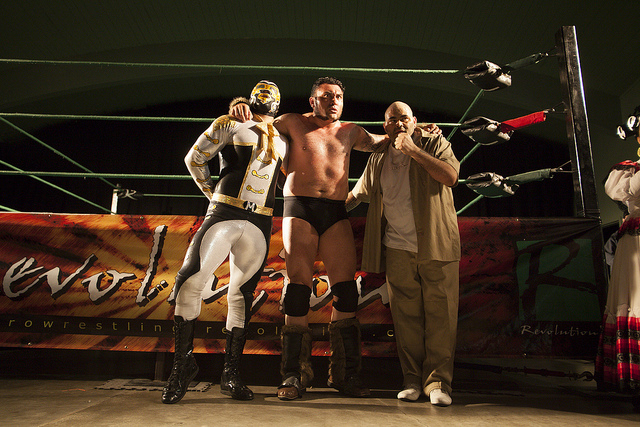 Pro Wrestling Revolution has been a part of the Santa Cruz County Fair in Watsonville for four years and this past event was the biggest one yet. The crowd arrived earlier, they brought tons of energy and made the show one of our most memorable yet.
Having Konnan a part of our event was a great learning experience for the talent that made an influence for a time to come. His eagerness to give back to the industry of professional wrestling is a breathe a fresh air, from working with wrestlers with years of experience or someone who is just breaking in, his goal is for all to succeed, for the success of Pro Wrestling and Lucha LIbre. We look forward to working with Konnan for years to come.
We look forward to seeing you all in 2014.
Here are the results:
El Mariachi – KAFU – Konnan over Oliver John – Derek Sanders – Vaquero Fantasma
El Fantasma de la Opera over Brian Cage &. Timothy Thatcher
"Kung Fu Hustle" Willie Mac & El Ultimo Panda over Los Luchas
El Pistolero La Pistolera over La Furiosa & Famous B
Cazador del Alma over El Galactico
Here are the images: