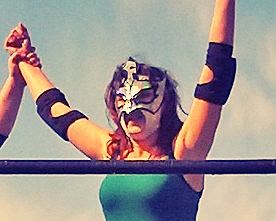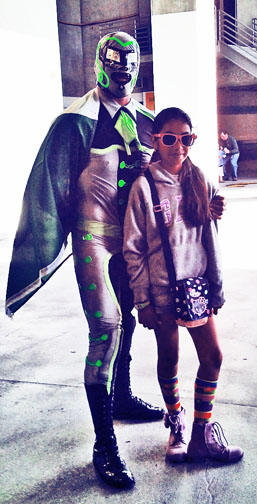 Pro Wrestling Revolution took part with Major League Baseball's (MLB) Oakland Athletics  "Oakland A's Fiesta Day" on Sunday, September 16th at the Oakand Coliseum. Everybody here at Pro Wrestling Revolution could not wait for this event and it lived up to what we all expected and more.
The Athletics' name originated in the term "Athletic Club" for local gentlemen's clubs—dates to 1860 when an amateur team, the Athletic (Club) of Philadelphia, was formed. The team later turned professional through 1875, becoming a charter member of the National League in 1876, but were expelled from the N.L. after one season. A later version of the Athletics played in the American Association from 1882–1891.
This is makes it the second time Pro Wrestling Revolution works with Major League Baseball (MLB), as we have worked with the San Francisco Giants and now the Oakland's Athletics. We look forward to working with the Oakland Athletics next year.
¡Viva la Revolución!
Here are the results:
Pantera Jr. over El Pistolero
Grappler III over La Furiosa
Fantasma de la Opera over Sheik Kahn Abadi
El Mariachi over El Ultimo Panda
Here are the images: