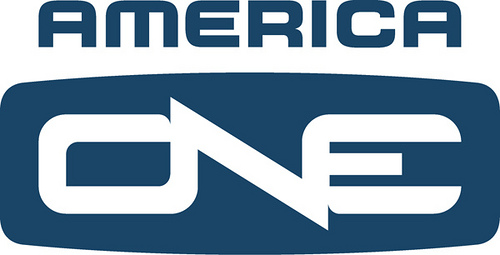 MASKED REPUBLIC TO DISTRIBUTE PRO WRESTLING REVOLUTION ON TELEVISION AND DVD
August 11, 2011 – San Diego, CA
Masked Republic, the leading lucha libre production, distribution, and merchandising company outside of Mexico, has signed a long term distribution agreement with Pro Wrestling Revolution, the leading independent lucha libre promotion in the United States.
Fans who followed Masked Republic's Viva La Lucha pay-per-view series are already familiar with PWR who's stars including "El Patron of the Border Patrol" Oliver John, Vaquero Fantasma, and Pro Wrestling Revolution Heavyweight Champion the legendary Blue Demon Jr.
Under the new agreement, Masked Republic will serve as the exclusive distributor of Pro Wrestling Revolution programming on television and DVD throughout the world.
"We have had great reaction for the Pro Wrestling Revolution matches that have been included on our pay-per-view series and as our our new home entertainment distribution agreement with Allegro Entertainment and new opportunity for syndication throughout the United States because of our new relationship with Dynamite Media have lead us to seek non-Masked Republic produced content for distribution, it made perfect sense to have Pro Wrestling Revolution be the first company we signed to an agreement," said Masked Republic CEO Ruben Zamora.
Beginning in September, Masked Republic will be releasing an average of two dvds a month into retail stores in the U.S. and Canada via Allegro Entertainment. The first two releases will be Viva La Lucha: Revolution, a special edition of the first Masked Republic pay-per-view event, and Masked Republic presents: Pro Wrestling Revolutuion: Mexico vs. The Border Patrolâ"¢, a compilation of the best matches from Pro Wrestling Revolution featuring some of the biggest names in lucha including Blue Demon Jr., Rey Misterio Sr. Hijo De Rey Misterio, and Octagoncito battling The Border Patrol, the evil stable of American wrestlers determined to keep lucha out of the United States.
Additionally, Masked Republic's recently signed agreement with Dynamite Media, LLC will see the company distribute programming into over 50 Million homes starting this Fall via the America One network. Pro Wrestling Revolution's Uprising will be the first series distributed through this deal. Said Chad Socolovich, CEO of Dynamite Media, "We are extremely excited to be working with Masked Republic in our latest TV distribution efforts. Masked Republic has a great history of developing and distributing top notch content and Pro Wrestling Revolution's Uprising will bring great West coast lucha libre action to the America One network for the first time."
Pro Wrestling Revolution promoter Gabriel Ramirez said of the distribution agreement, "Since 2008, our goal has been not to try to reinvent the sport of professional wrestling but take back to where it needs to be with a mixture of what is in demand today. We have found our mixture of lucha libre and American pro wrestling to consistently deliver the winning formula. Working with Masked Republic has opened doors for our company in the world of pay-per-view events and now in home entertainment and television with America One. They have truly elevated our company to new heights and we look forward to what the future has in store not only for Pro Wrestling Revolution but for our fans as well and the new fans who will be exposed to our product for the first time thanks to our expanded distribution."
"We look forward to this expansion of our operations beyond distributing our own Masked Republic produced properties which include Viva La Lucha, Lucha Las Vegas, and a number of soon-to-be announced productions, and to be able to recognize and then distribute other quality products. Gabriel Ramirez and his team at Pro Wrestling Revolution consistently produce the best live events in terms of both in-ring action and attendance and we are proud to make Pro Wrestling Revolution DVDs and their Uprising television program our first distributed properties," Masked Republic President Kevin Kleinrock said of the deal.
For more on Masked Republic:
Official Site: www.MaskedRepublic.com
Facebook: http://www.facebook.com/#!/pages/Masked-Republic/169952566353112
Twitter: @MaskedRepublic or http://www.twitter.com/MaskedRepublic
For more on Pro Wrestling Revolution:
Official Site: www.prowrestling-revolution.com
Facebook: http://www.facebook.com/PWRevolution
Twitter: http://twitter.com/PWRevolution