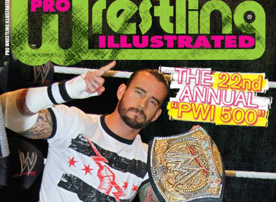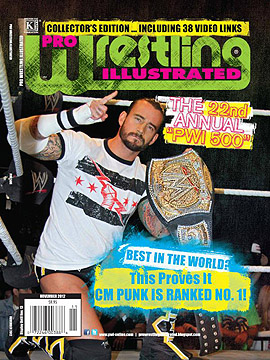 Pro Wrestling Revolution wants to congratulate all the wrestlers who made the PWI 500. It was great to see all the talent in California and we look forward to seeing that list grow. We wanted to take a moment to highlight the talent that was recognized that is on our roster.
PWI has given out annual awards and recognitions since its inception. These awards had previously been given out by another Victory Sports Magazine property-The Wrestler. PWI has also given out monthly rankings for the big promotions, some select independents, and an overall rankings in singles and tag teams. Additionally, readers are given the ability vote for the winners of the year-end awards with ballots being included in special year-end issues. A special PWI Awards magazine is issued annually, which reveals winners and the number of votes counted. The following is a list of categories in which PWI has issued awards.
The list includes our Pro Wrestling Revolution Heavyweight Champion, one half of our current Pro Wrestling Revolution Tag Team Champion, and so many more. We want to thank our friends for their work in making this possible.
157. Blue Demon Jr.
243. Bestia 666
255. Famous B
267. La Parka Jr.
318. Oliver John
327. Rico Dinamite
332. Willie Mack
342. Derek Sanders
384. Vaquero Fantasma