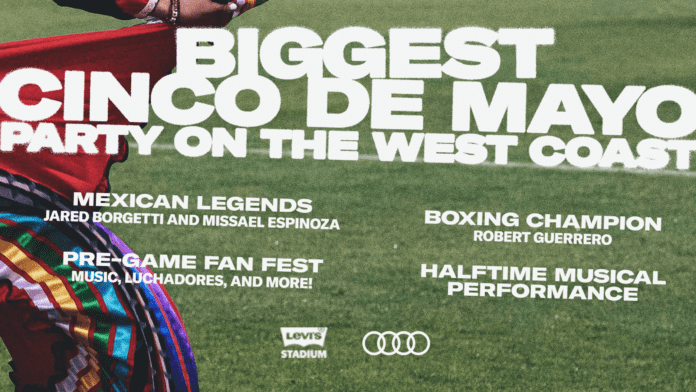 We have not been able to take in the incredible show we had on Saturday in San Francisco, and we are off and running this week!
Saturday we are at Levi's Stadium for San Jose Earthquakes vs. Los Angeles Football Club
The event will kick off with a pregame Fan Fest featuring meet-and-greet opportunities with former Mexico National Team players Jared Borgetti and Missael Espinoza, as well as former Mexican American boxer Robert 'The Ghost' Guerrero. All three guests will take part in a live sit-down interactive interview moderated by Telemundo 48's Carlos Yustis. The Fan Fest will also include lucha libre from Pro Wrestling Revolution, live music, food, and more. Other activations for the event will include a prominent halftime musical performance and special programming after the match.
For more information: https://www.sjearthquakes.com/…/news-earthquakes…