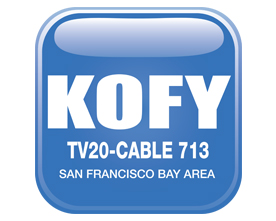 Pro Wrestling Revolution is excited to announce that KOFY TV will be one of our Media Sponsors for our Reina de la Revolution tournament in San Francisco on June 4th.  Fans will be seeing our fighting athletes on Creepy KOFY Movie Time, special Hosted segments and so much more.
KOFY TV is "LOCAL JUST LIKE YOU" and we celebrate our connection to the people in our community. Thousands of Bay Area residents have appeared on KOFY TV in our locally produced programs and hosted interview segments. Tune in to see local business owners, celebrities, your neighbors, interesting people of all kinds and, of course, dogs!
Make sure to tune in to KOFY TV and enjoy their programming, and don't forget to get your tickets to Reina de la Revolution by clicking here!