It is hard to believe that the year is already over when it seems it was just yesterday we were taking on a big venture in our lives as we left 11 years behind us at APW and we ventured out to start Pro Wrestling Revolution. It was a hard but exciting move to make and as we reflect back, I would not change one thing. Looking back at all that took place over the 12 months; I can say that I am very proud.  I believe it was a very successful year in many ways, from shows, friends, sponsors and events, a year we will soon not forgot.
Difficult to define one moment that sticks out more than the other, because they are all special but I can name a few things off the top of my head. These are all in random order…
May 17th in San Jose was set to be out first show and I would be lying if I said I was not nervous. It was almost like a measuring stick of what we could or couldn't do. San Jose is a huge market and difficult to promote in. When it was all said and done, we had 708 fans in the building. We were off to a great start. We wrap up the month with Santa Maria, and little did we know at the time, that the sell outs were going to force us to find a new venue. Defiantly a good problem to have. Right?
The entire month of June was a blur. We had just finished doing Santa Maria at the end of May, then a week later we were in San Francisco, then 2 days later we were in Las Vegas. Each event was unique and both made me proud of the team were beginning to develop. My complaint would be, I wish I could watch my shows, but unfortunately, that is not going to be possible… ever. From a sold out show to a show full of legends and a match that gave us a standing ovation, could we ask for anything more?
Portugal… oh my. We had our first shows as Pro Wrestling Revolution over seas, but I can tell you this now, these shows are the most difficult things to put together, by far. These were not my first dealings there, as I had sent wrestlers there before. Some deserved it and one was a favor, but what can you do? This time, we had former WWE talent, Lucha Libre talent, ChickFight talent and of course, Revolution… mix all that and you get, well, you get a lot of cell phone minutes at strange hours. All I can say is, never take a piece of chicken from a hungry wrestler… never. I remember Billy Blade, Oliver John and Derek Sanders calling me from the Hotel Resort, they were hanging out at the water park slide, not bad… at all. What stood out to me the most was seeing one of my flyers posted on a castle. Yes, a castle, did I mention it was on a CASTLE? 
Reality TV, thats right TV. We got an opportunity along with ChickFight to work on a XS4Play and this was a blast. The support we had that day was great, we were at our first workout facility before we moved to our current one. Seeing those kids show up with jokes about pro wrestling and then leaving with respect for pro wrestling, was a treat for sure. I can't wait for this to be released and air. I recently spoke to the producers of the show and they said that Pro Wrestling Revolution will mostly likely get a longer episode than the other shows they did. Speaks volumes of what we are trying to do here.
Mariachi Magic in Oakland was interesting. This was going to be our first show outdoors as this was going to be part of a festival. We were brought in to be part of the festivities and a side attraction from the music found on the stages. The day was off to a great start as the whole crew showed up to break down and set up, it is always a great site to see so many people sharing the same passion for what we do. Why else would you get up at 6 am to carry wood and iron for fun? Once the people at the festival saw that all the ruckus we were were making was looking like a wrestling ring, they ran to get the best possible seat in the house. Little did we know what was going to take place next. It is safe to say that just about the entire crowd, including radio and television media left their posts and came to watch the action.  A picture is worth a…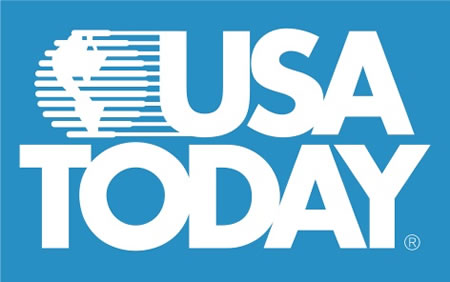 To wrap up the year, we had our last show in San Jose, where it all started, and this show gave us another 700 fans and we crowned our first Heavyweight Champion, but what made this special to us was the media piece being worked on by New America Media. I was first approached to do this months before the show, but never did I or the producers see where this would go, and it started to take shape weeks before. We were fortunate to be working with great people like Carlos Cota and Cliff Parker, who were respectful and professional all the way through. All of this was made possible because of El Mensajero's Ernesto Padilla, he has been a huge factor in what we did this year. The piece was a total of  7:47 minutes, but easily had hours and hours of footage cut. There are talks of making this much longer, and I can only wish that happens, but I can't be happier and proud of what came from it. Thank you so much for doing this, it makes me emotional every-time I see it. The video and story was picked up by many media places most notably by USA Today, Huffington Post and in Mexico by Bandera News, among many others. If you have not seen it, please, take a look at The Good, the Bad, and The Promoter.
 
This brings us to the NWA Hollywood TV Tapings. The NWA called me and asked me to take talent to be a part and I was excited for all of us. We had done TV before with Dave Marquez but this time, things were different, we all knew it and we could not wait to get there. Going on the road is always fun but for me to go on the road  and not have to worry about the event allows me enjoy and watch the show, sometimes that is what makes people burn out from this industry, not having fun. Once we got there, we were right, there was something special taking place, this was going to be a great weekend. It is strange as you stand there as a promoter and seeing your talent mix in with other talent from various areas, and you almost feel like a parent watching his kids, but these are no kids, trust me. Just like I figured, our talent did just fine and had a great showing. Oliver John has blossomed to the star I always thought he would become… his match with Blue Demon Jr. was solid and then his tag match with Adam Pearce versus Bryan Danielson and Brent Albright was one of the best tag matches of the night and maybe the year for me. Only Oliver John – Go Shiosaki from Las Vegas and JJ Perez-Rik Luxury from San Jose can come close. 
I easily missed so many more things, I wish I could cover it all, but if you take some time and go through our site and view each month, you can get an idea to all that took place over the year. One thing for sure is, I want to thank as many people as I can that have helped make this year what it has become. I am sure I will end up missing somebody but I want to make sure I let everybody know, I appreciate you all.
Shannon Ramirez, Jason Deadrich, Dave Marquez, Rui Moriera, Billy Blade, Tito Aquino, Lil Rosa Michelle Minks, JJ Perez, Oliver John, Derek Sanders, Rosa Cazarez, Ernesto Padilla, Rita Villarreal, Roger Hernandez, Tom Castor, Bob Gamiño, Jaime, Nic Aragon, Jon Andersen, MPT, Super Parka, Rayman, Lenny Thomas, Hijo de Rey Misterio, Ocatgoncito, Pequeño Pierroth, Bobby Gaxiola, Omar Garcia, Kena Lara, Marty Lurie, Jeff Dino, Kirk White, Greg, Dave Dutra, Jody Kristoferson, John LaRocca, Tina, Roy Bean, Sparky Claussen, Jeckles the Jester, Rey Misterio Sr., Robert Thompson, Hijo del Sicodelico, Gangrel, Mr. Wrestling IV, Blue Demon Jr., Chris Kelsey, Cheerleader Melissa, Nathan Rulez, Payton, Karl Lauer, Chyna Mai, Magda Jackson, El Amante, Antonio Cruz, Kevin Anderson, Rik Luxury, Bill Rous, Carmen Rous, Javier Ramirez, Matt Carlos, Victor Ortiz, Anarkia, Holly Hearse, Jesus Cruz, Viajero, Katie Grays, Vaquero Fantasma, Monica Tovar, Shacara Ramirez, Marcus Mosqueda, Carlos Cota, Cliff Parker, El Abismo and KAFU.