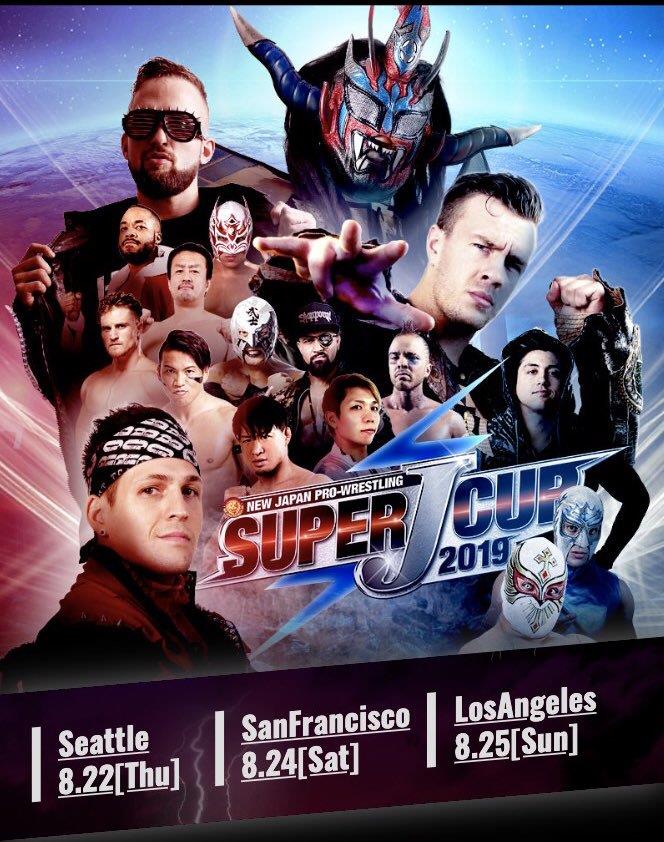 The SUPER J-CUP is ALIVE as Pro Wrestling Revolution brings New Japan to San Francisco
As reported by Wrestling Observer
NJPW is bringing the Super J-Cup to the United States.
At NJPW's post-Dominion press conference, it was announced that the Super J-Cup is returning and will be held across three shows in the West Coast of the United States this August. This will be the first Super J-Cup tournament since 2016.
The first round will be held at the Temple Theater in Tacoma, Washington on Thursday, August 22. The second round will then take place at the San Francisco State University Student Life Event Center in San Francisco, California on Saturday, August 24, and the tournament will conclude with the semifinals and finals taking place at Walter Pyramid in Long Beach, California on Sunday, August 25.
If delayed, it typically means that a faculty would like to find extra grades or test scores prior to creating a last selection. At the close of the day, universities wish to admit someone who's heading to scholar, be effective in the world and have the college connected to that success. Numerous schools may have unique conditions, which's the cause why they request that you write different kinds of admissions documents pursuing specific essay writer.
Colleges are extremely considerably trying to find mature, selfaware applicants. Further, it really is where I'll discover the knowledge and abilities I'll use in the workforce of my era. Many discerning schools request that you publish an article or private declaration as a portion of your program.
Universities take the things they get. Obviously, they need you to write an article to allow them to assess your writing skill. Most faculties have special documents which they are going to ask you to compose, therefore knowing the issues ahead and choosing a special subject that meets your areas of experience are very important.
Schools want to realize what you learned. Some schools may obtain that you create something imaginative. Distinct schools set numerous weights on every single area of the use, but the essay is something you have total control over.
Tickets for all three shows will go on sale on Monday, June 24 at noon Pacific time.
Participants for the Super J-Cup have yet to be announced, but it will be a 16-wrestler tournament and will feature entrants from NJPW, ROH, CMLL, and other promotions.
Jushin Thunder Liger was announced as the producer of this year's Super J-Cup.