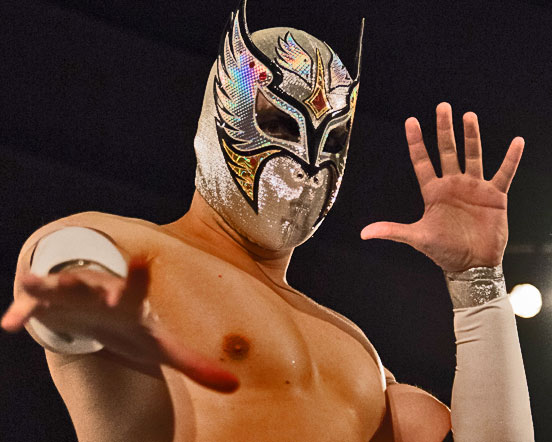 Pro Wrestling Revolution arrived to the Santa Rosa Veterans Memorial and was received with a sold out crowd, standing room only and they were treated an incredible event!
We saw living lucha libre legends show the world what made them who they area, we are up and coming talent from Canada to Mexico!
Hijo de Trump was able to keep his World Heavyweight Title with a controversial win over Ultimo Panda but and even more controversial victory from Colt Stevens over Juventud Guerrera to become the new Pro Wrestling Revolution Jr. Heavyweight Champion!
Watch Revolution:X for the first time or relive it all over again, exclusively on FloSlam. Click here to subscribe or log in now!
Results:
La Migra over Juventud Guerrera
"Los ídolos de los Niños" Atlantis y Octagon over Cazador del Alma & Vaquero Fantasma
Hijo de Trump over Ultimo Panda
Falco over Arkady Federov
El Chicano over Papo Esco & Daniel Parker & El Zucarita
Meteoro over Payaso del Rodeo