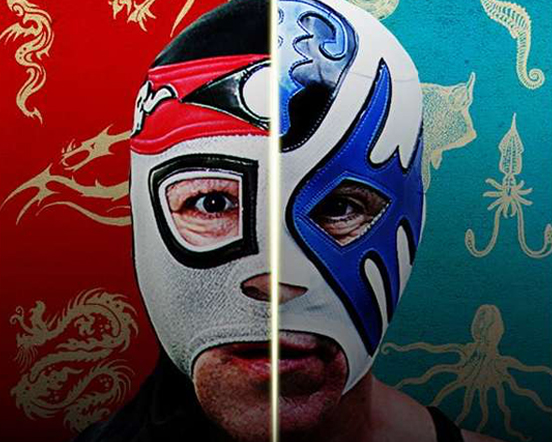 Pro Wrestling Revolution returns to Santa Rosa on Saturday April 15th at the Santa Rosa Veterans Memorial Auditorium with an incredible night of Lucha Libre with a line up set with Legends from our beautiful sport.
We welcome back, the living legends , Los ídolos de los Niños" Atlantis y Octagon! These are icons of Lucha Libre and have traveled the globe together and versus each other, and on this night, they team up to give you a glimpse of what Lucha Libre Mexicana is.
If that was not enough, we have our Pro Wrestling Revolution World Jr. Title Champion, the Juice… Juventud Guerrera!
— MATCHES —
LUCHA SUPER ESTELAR
"Caza Fantasmas" Cazador del Alma & Vaquero Fantasma
vs.
"Los ídolos de los Niños" Atlantis y Octagon
PRO WRESTLING REVOLUTION HEAVYWEIGHT TITLE
Ultimo Panda vs. Hijo de Trump
PRO WRESTLING REVOLUTION JR TITLE
La Migra vs. Juventud Guerrera
ATRACCIÓN ESPECIAL
Arkady Federov vs. Falco
CUATRO ESQUINAS
Papo Esco vs. Jungle Boy vs. El Chicano vs. El Zucarita
Muralla del Ring Jr.  vs.  Payaso del Rodeo