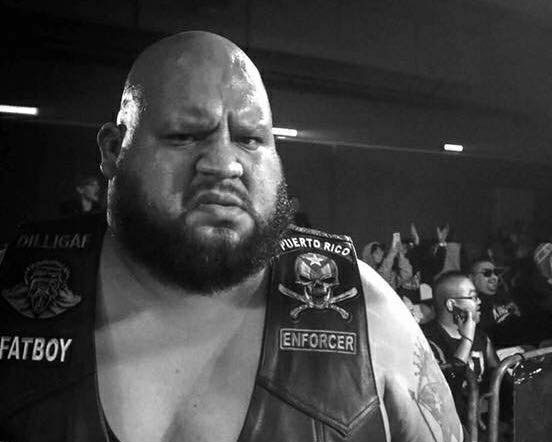 My life's journey? It's not all smiles and comfort papi, I grew up with glimpses of pain. Just another poor kid trying to survive in a land where gangs and crime were commonplace. We won't get into that though.. This is supposed to be a happy story, right?
So, where do I start?
My mother. Man I miss her. Everyday. The most amazing woman I've ever met. God rest her soul, she did everything she could to keep me busy with things that a regular kid should be exposed to. Went all out to give me gifts and things, even though I knew we couldn't afford it. She gave her all to make sure I got love and attention, but when you're working multiple jobs just to make ends meet, sometimes sleep needed more attention than I did. It's OK. I found other ways to occupy my time. We'll get back to that.
Where's my father you ask? I don't know. Your guess was as good as mine. He was never around. When I was a kid, let me tell it, I would've told you that I was born of divine intervention like Jesus Christ. I felt rejected. I used to act like I didn't care that he wasn't around. No sweat off my back that I didn't even know what he looked like. Thing is, I would see other kids playing around with their Dads. I would watch young boys with their ultimate role model. Jealous? That's an understatement. I was angry.. and that anger burned inside me for a long, long time.
Remember when I said that I found other ways to occupy my time? Sneaking out the house while my mom was asleep is how I did that. I'll tell you what, a kid angry at the world because his father doesn't want him, can be a bad recipe when he's running the streets. I felt alone. My father figures quickly became the older hustlers and thugs that roamed the hood. Guys looking to make an already bad environment, worse. Fighting. Stealing. Whatever. Every night, I was hanging out with these dudes. Becoming angrier each night and violence was a way to let it out. Looking back, I thought the big homies were looking out for me. Teaching me how to be a man. The reality was, they were instigating and egging me on; wanting to see how far I would push the envelope. But, like I said before, we won't get into any more of that. Let's get to the happy stuff…
Through all the anger and loneliness, there was one thing I found that gave me a sense of calm and entertainment. Pro Wrestling. I'll set the scene. I'm a kid watching the TV on a Saturday. OK, so to be clear, I'm watching the TV sitting on the floor and listening to the TV that is sitting on top of it. I come across a mean looking dude on the TV screen and he's screaming.. I can't remember everything he said, but the one thing that stands out is, "YOU WANT TO KNOW WHY THEY CALL ME THE ENFORCER? LOOK IN THESE EYES AND YOU'LL SEE A CRIMINAL MIND!" Bro, from then on, I wanted to see this dude again and I I did. He stepped in this wrestling ring and took this other guy and I thought he was gonna rip his arm from his body! He looked vicious and from that point I knew two things: "The Enforcer" Arn Anderson would forever be my favorite wrestler and I love Pro Wrestling.
I became a Pro Wrestling Junkie and for the next several years, I was watching anything I could. WWF (WWE), NWA/WCW, WCCW. I would buy… wait. Let's be honest. Steal wrestling magazines, so I could read about USWA, ECW, AJPW, NJPW. I memorized wrestler names and stats. I looked for tapes and anything I could get my hands on. I wanted to go to shows and I wanted to be a wrestler! I wanted this. So in 1999, I came across this documentary, Beyond the Mat and was introduced to All Pro Wrestling. Their training facility was near me and my plan was to go join. I was on my way!
Or so I thought. When life and trouble get in the way, time stops and for me? APW never happened. My dream stalled before I could even make the initial phone call. I can't be mad though. The next chapter of my life molded me into the man I am now. Yes, I was still angry all the time, but there are joys in my life that calmed that. I met the love of my life and she blessed me with two beautiful children. That made me stop living life by anger. I promised myself that I would never leave my wife like my father left my mom. I promised myself that I would never leave my kids without a father and I have done my best to smother them with love. I had a family of my own. I'm a provider. Life is good. Still, there was something missing.
Through it all, the constant was Pro Wrestling. I never stopped watching. Never stopped imagining if I could do it. What if… Enter Pro Wrestling Revolution. After much debate and thought, I decided that I wanted to go after a dream. The decision wasn't easy. After all, at this point, I'm no spring chicken. I'm in my 30's and with time not on my side, I wasn't sure if I should give it a try. Ahhh, what the hell. Let's go!
I walked right into the Pro Wrestling Revolution Training Academy and began my journey. Started out as a manager. Haha! Wrong move. Because, when I took my first bump? I knew I had made a mistake. Made the transition from manager training to wrestling and that's where "business started to pick up". The training I received is top of the line. Gabriel Ramirez (Founder and Promoter for PWR) gave me the fundamentals and wrestling psychology. Robert Thompson took me through the beginners curriculum and Vinnie Massaro was my semi pro instructor. Within a year's time, I had debuted on festival shows and on February 27, 2016, I made my professional debut under the Pro Wrestling Revolution brand and our biggest show. I was sharing dressing rooms with wrestling greats and legends. I turned a dream into a reality.
So, there it is. In a short time, I've been exposed to an experience that I will cherish forever. To have been given complete training by a family that has accepted me as a brother. I could never repay Pro Wrestling Revolution. For the training, for the love and the opportunities to wrestle in front of huge crowds and global pay per view. I'm beyond honored to be a cog in the wheel and ply my trade under the Revolution banner. Thank you Gabe and thank you Pro Wrestling Revolution. I'm forever grateful.
On that note, I'll leave you with this.
Who am I? I'm the Bully from the Bodega. I'm the One Man Lucha Gang. I'm the King FatBoy, PAPO ESCO and I'm coming… To take everything… and leave you with nothing!