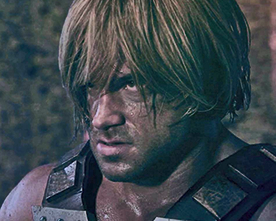 Pro Wrestling Revolution is excited to see one of our own getting the spotlight, not just in the ring, but on the movie set as well. Brian Cage from the La Migra®, former World Tag Team Champion and World Junior Heavyweight Champion, has been placed in a starring role on the independent film, "Fall of Grayskull".
Fall of Grayskull is a live action fan short film about He-Man and Skeletor, along with various heroes and villains from Planet Eternia, battling over the secrets and powers of the mysterious Castle Grayskull.
We wish Brian much success… Viva la Migra!