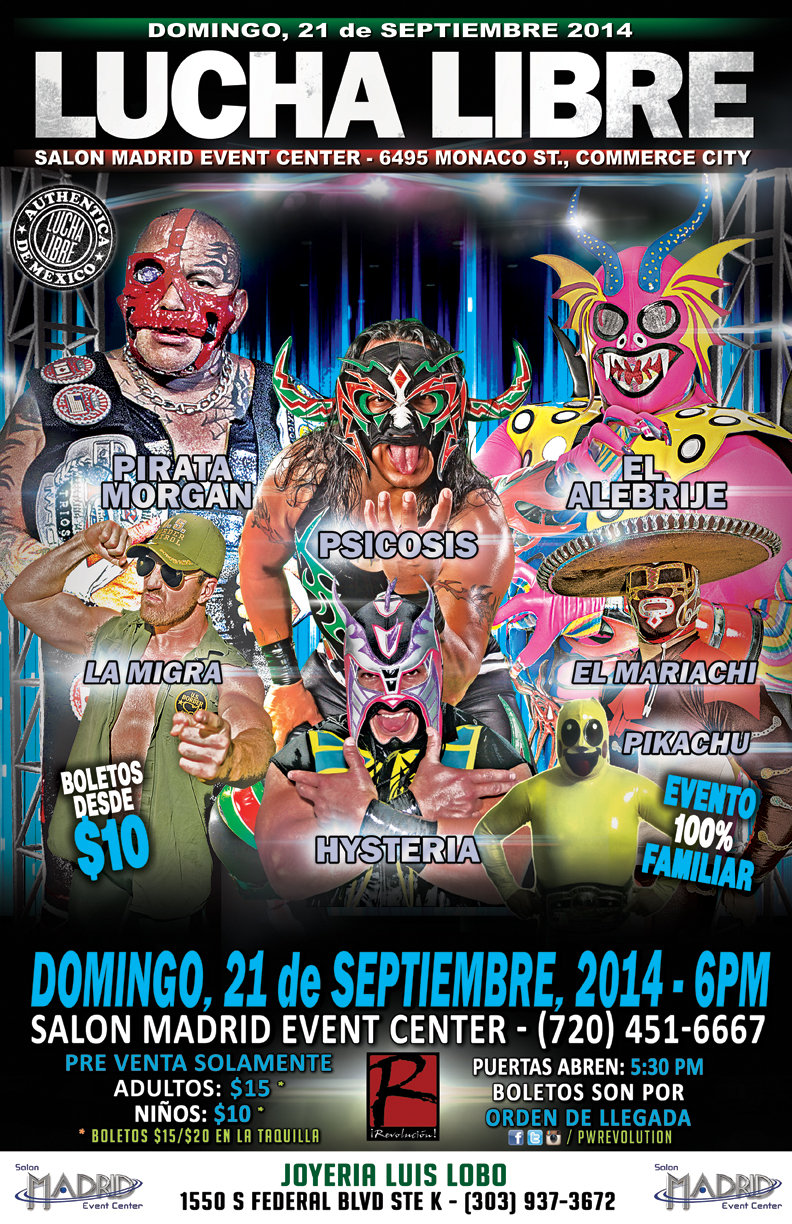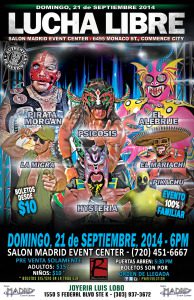 Pro Wrestling Revolution's debut in the state of Colorado is upon us and we could not be more excited for this venture. While this may be the first Revolution event in the Denver area, it will be the exciting start of a number of fall events for the promotion which has been producing live events for over half a decade now and who's television show "Pro Wrestling Revolution: Uprising" is available in 5 million homes in the Northern and Central California areas.
Revolution has had an extremely busy summer with events throughout out California and now Colorado. This gives us the opportunity to be able to work with even more talent from around the world and also open doors to new talent. It is exciting times for all involved, and we will continue in striving to expand our brand and are thankful for all the support we have received.
We look forward to making new fans and the expansion of our brand. Gracias raza, y que viva la Revolcion.

LUCHA ESTELAR
Los Vipers – Hysteria y Psicosis vs. Alebrije y Sangre Latina
SEMI FINAL
Pirata Morgan y El Comando Infernal vs. Picachu y Delta Jr
PRO WRESTLING REVOLUTION JR TITLE
El Mariachi vs. La Migra® – Derek Sanders (c)
Including 3 more matches!