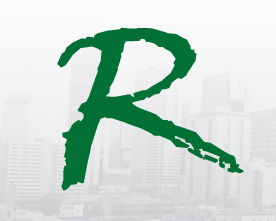 Pro Wrestling Revolution has come to agreement with Colorado event promoter Adrian Sanchez to open a new full time office in Denver, CO accompanied by regularly scheduled events throughout the year.
The first Denver based Pro Wrestling Revolution event will be held on September 21, 2014 featuring Blue Demon Jr., Hysteria, Alebrije, Pirata Morgan, Psicosis and La Migra!   The event will be held at Lunas Event Center; 7211 E Evans Ave, Denver, CO 80224.
While this may be the first Revolution event in the Denver area, it will be the exciting start of a number of fall events for the promotion which has been producing live events for over half a decade now and who's television show "Pro Wrestling Revolution: Uprising" is available in 5 million homes in the Northern and Central California areas. Revolution has had an extremely busy summer with events throughout out California.
Sanchez, while new to the PWR family, is no stranger to promoting lucha libre as he has successfully run Promociones Pika for 6 years. Pro Wrestling Revolution and Promociones have had a strong working relationship over the past few years and are looking forward to the merger and running Revolution in Colorado.
"This is our first step into the expansion of our brand. We are excited to have our first expansion in Denver, CO and look forward to expanding our brand further within the near future. We're developing a lasting relationship Adrian Sanchez to continue giving our audience the kind of quality that they've come to expect from Pro Wrestling Revolution," said Pro Wrestling Revolution owner Gabriel Ramirez.
More information on Pro Wrestling Revolution  can be found at: www.prowrestling-revolution.com
For review, photos, or interviews, contact Pro Wrestling Revolution's Gabriel Ramirez at 408-728-8318 / Fax: 408-728-8318 / Gabriel@prowrestling-revolution.com.
About Pro Wrestling Revolution
The year of 2008 marked the start of a new breed of professional wrestling in California. Pro Wrestling Revolution is born. With that in mind, Pro Wrestling Revolution is also be known as "La Revolucion de la Lucha Libre". The goal was not to try to reinvent the sport of professional wrestling but take back to where it needed to be with a mixture of what it has become today. One of the major ingredients of Pro Wrestling Revolution is the mixture of Lucha Libre. It is obvious to all; this is something that cannot be contained. Pro Wrestling Revolution offers an action packed web site (www.prowrestling-revolution.com).
###