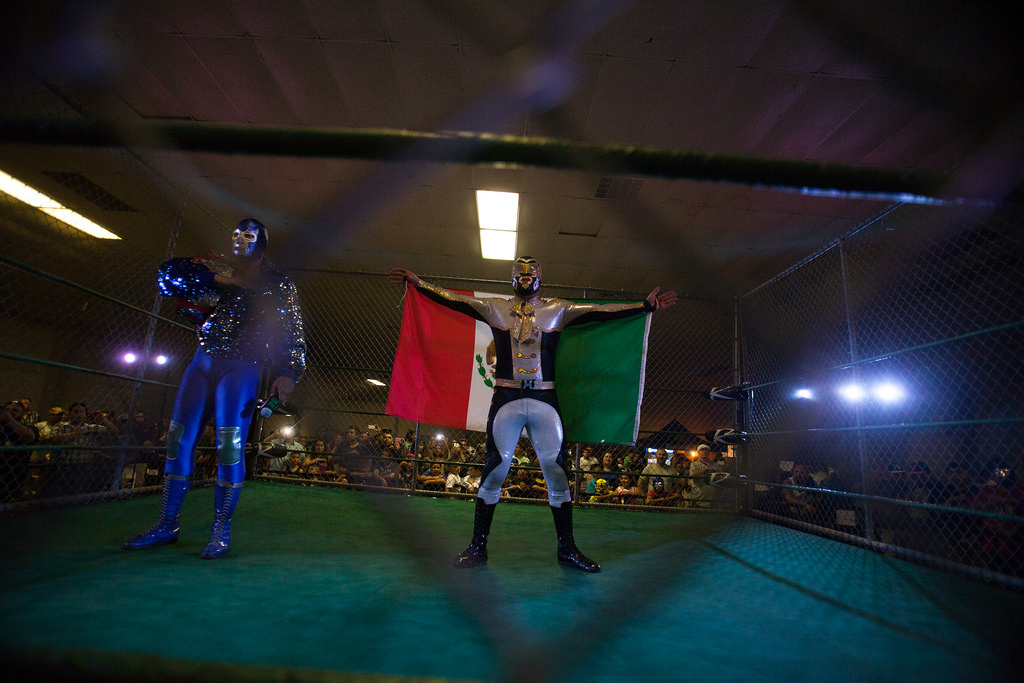 Pro Wrestling Revolution returned to Turlock with a huge show set and it delivered on levels.  The continued win streak for Kung Fu Hustle, the debut of Colt Stevens, the new look of the Border Patrol™ continues to evolve, the debut of Super-Mex" Hernandez, and the main event of a tag team Cage Match.
The tag team of El Mariachi and Pro Wrestling Revolution World Heavyweight Champion Blue Demon Jr was a perfect match up for La Migra™ Bryan Cage and Derek Sanders. What nobody expected was the mind games that were played and left El Mariachi vulnerable and ultimately was defeated.
We will see you next year!
Results:
"La Migra™" Derek Sanders & Bryan Cage over El Mariachi & Blue Demon Jr.
"La Familia de Tijuana" Damian 666 &  Vaquero Fantasmavs over  "El Tigre Blanco" Mascara Sagrada &. Gallo Tapado Jr.
"Super-Mex" Hernandez over Famous B.
"Kung Fu Hustle" Willie Mack & Ultimo Panda over Los Luchas
Nicole Savoy over La Migra™ – Savanah Riley
Los Campesinos over Cyrus and Colt Stevens
Images:
View the images here!