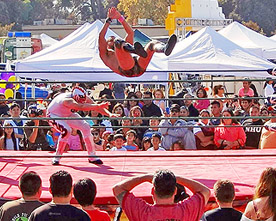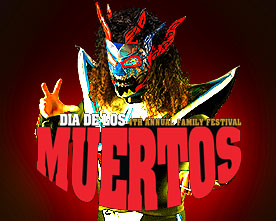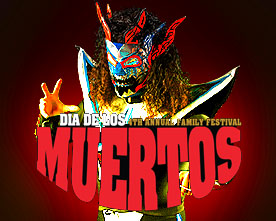 Pro Wrestling Revolution took part of the Dia de los Muertos on Saturday, October 26th at The National Hispanic University. The Day of the Dead is a traditional Mexican celebration. A day of rememberance and celebration in honor of the dead. Dia de los Muertos is a celebration of life and death…a festive and joyous event.
The matches were fun and exciting to all the families who came out to the event and were treated to a free Lucha Libre show. Seeing the developments of the students from the Pro Wrestling Revolution Training Academy is exciting to see as new talent gets produced.
We are thankful to have taken part of such a great and traditional event like "Dia de los Muertos" , we will see you all next year… Viva!
Results:
Grappler III over Pantera Jr.
"Los Pistoleros" over Dragon de Plata Jr & La Furiosa
El Galactico over Cazador del Alma
El Mariachi over Vincenzo Massaro