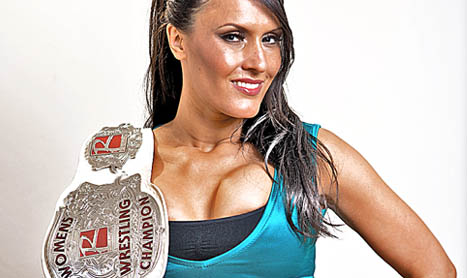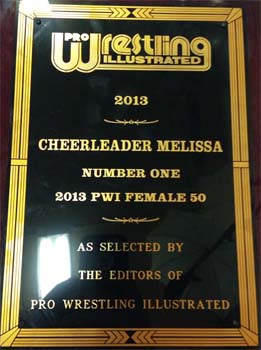 Pro Wrestling Revolution is proud to announce that today Pro Wrestling Illustrated revealed the the woman topping this year's Female 50, and it's none other than Pro Wrestling Revolution World Womans Champion Cheerleader Melissa. The news was revealed at  SHIMMER tapings, with PWI's Dan Murphy making the announcement in the middle of the ring before awarding Melissa with a plaque.
Melissa is a two time Pro Wrestling Revolution World Womans champion, defeating Sarita in San Francisco after it was vacant, and defeating Ivelisse Velez to regain the title after a major upset in Puerto Rico. This is the first time Cheerleader Melissa has topped the PWI list.
¡Felizidadez Campeóna… Viva!