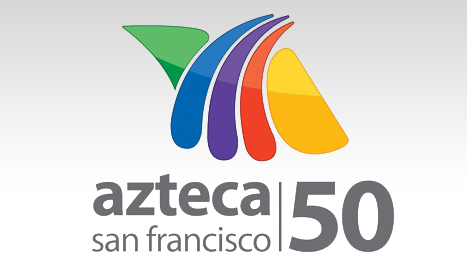 For Immediate Release
Azteca America KEMO TV50 to air Pro Wrestling Revolutions' Uprising
SAN JOSE, CA — June 20, 2013 — Less than 7 months after Pro Wrestling Revolution came to an agreement with Azteca America KMCE TV43 to begin airing its Lucha Libre show —Azteca America KEMO TV50 has joined the Revolution and will begin airing Uprising, starting on June 29, 2013.
Pro Wrestling Revolutions' Uprising will now air in 8 counties. spanning from Sonoma County down through Monterey County. Watch Uprising weekly Saturdays at Midnight on one of these stations in your area, KMCE 43: Comcast 29, Charter 23 & 57, Dish 43, and beginning starting June 29 on KEMO TV50: Comcast 31, Mediacom 10, DIRECTV 50, Dish 50, AT&T 50
Uprising will have Lucha Libre action featuring starts like Blue Demon Jr., Hijo del Santo, La Migra®, Kafu, El Mariachi™, Lady Apache and more top tier talent from around the world, delivered into the comfort of their homes, on Azteca America TV50 and TV43.
"We are very excited to be able to bring Pro Wrestling Revolutions' Uprising show to Lucha Libre fans in the Bay Area. It has been a great journey to this point and to have our show air in our hometown is sensational " Gabriel Ramirez, owner of Pro Wrestling Revolution, LLC.
More information on Pro Wrestling Revolution Uprising can be found at: www.prowrestling-revolution.com
For review, photos, or interviews, contact Pro Wrestling Revolution's Gabriel Ramirez at 408-728-8318 / Fax: 408-728-8318 / Gabriel@prowrestling-revolution.com.
About Pro Wrestling Revolution
Pro Wrestling Revolution began in 2008 and marked the start of a new breed of professional wrestling. Pro Wrestling Revolution is also known as "La Revolucion de la Lucha Libre". The goal was not to try to reinvent the sport of professional wrestling but take back to where it needed to be with a mixture of what it has become today. One of the major ingredients of Pro Wrestling Revolution is the mixture of Lucha Libre. It is obvious to all; this is something that cannot be contained. Pro Wrestling Revolution offers an action packed web site (www.prowrestling-revolution.com).
About Azteca America
Azteca America is a popular network for Spanish speaking families who reside in the United States. Being the fastest growing Spanish network with 66 affiliations in the country, Azteca America is a property of TV Azteca S.A. de C.V. and has access to programming from all three TV Azteca's national stations including a video library of over 200,000 hours of original programming and local news broadcasts in 32 states of the Mexican republic. The chain completes the programming with innovative shows from international producers and distributors to ensure and provide viewers the finest Spanish programming and publicity solutions to clients searching to reach one of the most dynamic markets in the country. (http://www.aztecaamericacorporate.com)