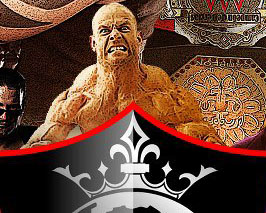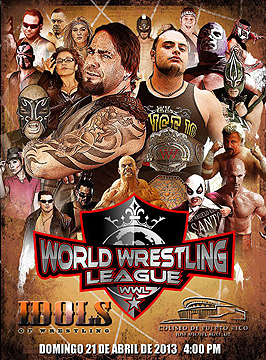 Pro Wrestling Revolution and the World Wrestling League have to an agreement and will be working together on its shows. World Wrestling League will be working with Pro Wrestling Revolution's owner, Gabriel Ramirez on booking talent for their shows and of course having our talent on their shows. At this time, we have come to an agreement and Pro Wrestling Revolution is sending two of its top world champions.
"El Patron" Oliver John from La Migra®, Pro Wrestling Revolution Heavyweight Champion, is on his way to Puerto Rico for this massive show,billed as "Idols of Wrestling". On this show is Blue Demon Jr., so what is going to happen, only time will tell. This adds to the location of their feuds, Arizona, California, New York, New Jersey, Tijuana, Mexico City and now Puerto Rico. Our newly crowned Pro Wrestling Revolution Womans World Champion, Melissa Anderson makes her way to WWL with an open invitation to meet whomever WWL has in mind. Being one of the world's top female wrestlers allows you to have that much confidence.
We are very proud to have Pro Wrestling Revolution represented on World Wrestling League's inaugural show, that is sure to change Puerto Rico wrestling.
¡Viva la Revolución!