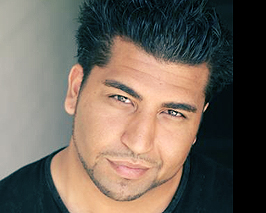 My Journey began years ago while still in my "huggies diapers" & sitting on my dads lap watching any pro wrestling that was on T.V. at the time. Eventually throughout the years of wrestling after school with my friends & brothers at the house, & doing the whole back yard thing which recommend that no one should ever try any wrestling at home. I decided that this is what I wanted to do also to learn professionally & being a huge fan of the sport for many many years it pushed me allot to want to be a Pro Wrestler & importantly to make my father proud as he had passed away in 2005 & something he always wanted to see me do as that's how we had our father & son bonding since I was a baby & it's because of my father that I even started watching Wrestling in the first place. But life has it's ways of bringing you to different directions if you don't take advantage of the opportunity to just go for it so I did & it was my passion to learn the art of wrestling.
After many failed attempts from other school & being told many times by many many people that I wasn't good enough for pro wrestling & that I didn't have any athleticism to be able to wrestle at all. That's when I knew I'm going to do what ever it took to find myself a home to pursue my dreams it wasn't more about proving anyone wrong but rather proving myself right & nothing feels better then proving to yourself that you can do it. So with that said Two Years ago is when I found Pro Wrestling Revolution & signed up right away.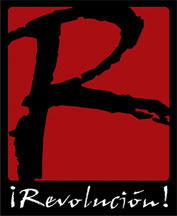 So once started I figured it was gonna be an easy ride but I wrong that's when reality hit me hard & I never thought how much hard work & discipline it took. How much you have to give up & Sacrifice at times, how many ups & downs you have through out your training. How many times I even doubted myself. Not also did I become very humble but my trainers taught me Respect & that goes on all aspects of the Pro Wrestling business, from other students to your,trainers,fans etc. Fast Forward over one year after my training. That's when I had my opportunity to officially debut for my first Pro Wrestling event ever, After constant butterflies & shaking like a leaf and being so nervous to the point of almost passing out and at same time very excited & as soon as the music hit & I walked through the curtain & was surrounded in a venue with screaming fans. That's the moment when I knew to myself that everything I ever gone throughout my journey all the ups & downs was all worth it & the adrenaline rush that comes with it is like no other. This is something no amount of money can't buy, that's when you start to realize why it was so important to work & train hard, I'm hooked & addicted to the excitement & this new rush. I can't believe I'm doing what I always wanted to do seeing a picture & your name on a poster/flyer is such an amazing feeling to know from where I started off to this. Dreams into Reality, I'm one of the living proof that can say anything is possible.
I personally want to thank my trainers KAFU, Derek Sanders, Robert Thompson and my Lucha Libre trainer Vaquero Fantasma, without my trainers I wouldn't be where I'm at. I want to thank Gabriel Ramirez who took a gamble & gave me the chance to perform. To all my brothers & sisters from the Pro Wrestling Revolution Training Academy who we push each other & share the same dream. I'm glad to say that my Journey is only still the beginning I still have a long way to go & so much to learn I cannot wait for awaits head for me as I continue my Journey.
Viva!