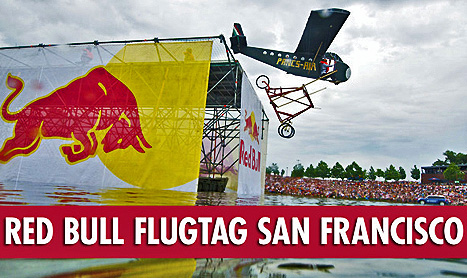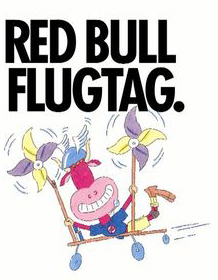 Pro Wrestling Revolution will be taking part in the Red Bull Flugtag San Francisco, as we help coordinate team "Chachos Libre"  Chachos is a Mexican Restaurant – Social Bar in Downtown San Jose.  We are excited to be working with the team and bring some Lucha Libre flavor to the event.
Chachos Libre: We are a group of hooligans, representing the Bay Area's Chacho's Restaurant. We understand how to create a fun and exciting environment, that we believe, best represent the spirit of this Red Bull Event. We know how to have fun in any situation and understand what it takes to keep the crowd excited and entertained.
Every single rule in the aviation handbook will be broken when Red Bull Flugtag lands in San Francisco. Watch test pilots redefine air travel when they launch their human-powered flying machines off a 30-foot ramp into the chilly McCovey Cove waters. Mark your calendar and inflate your floaties for Saturday, November 10.
¡Viva la Revolución!