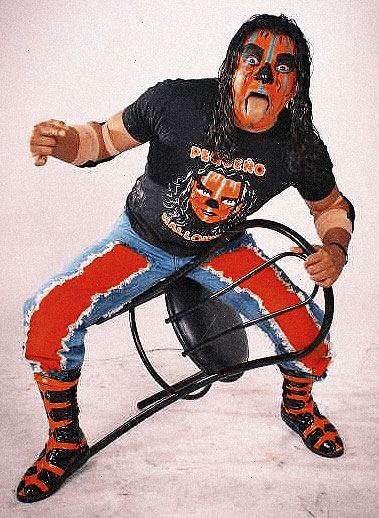 Pro Wrestling Revolution has come to an agreement with Mini Halloween to join the Revolution family as one of our trainers for Lucha Libre at the Pro Wrestling Revolution Training Academy. This is a major addition to our team and to all our student and potential students.
He brings years of experience from his work in Mexico and his long list of trainers, Fobia, Psicosis, Medico Asesino, Satanico and former Pro Wrestling Revolution Tag Team Champion, Rey Misterio Sr.
The opportunity to train with Mini Halloween is open for all levels of wrestlers. Whether you are making this your first training session or if you are a seasoned wrestler with the need to learn some Lucha Libre to add to your resume. All are welcomed, nobody will be turned away.
Training will start soon, and we have wrestlers already signed up, and want to have a nice core before we start. If you are interested on more details, please contact us at info@prowrestling-revolution.com or give us a call at our offices, 408-728-8318.