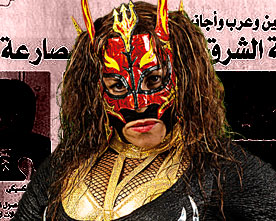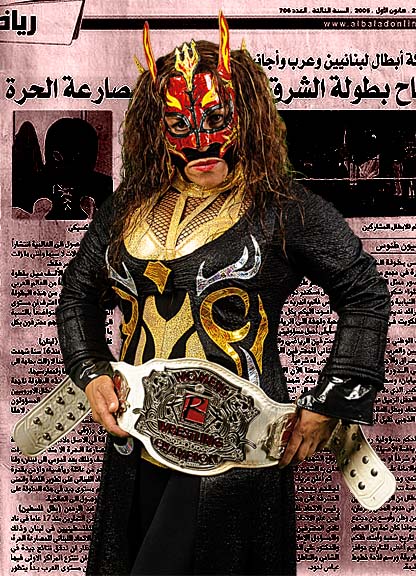 Pro Wrestling Revolution Woman's Champion, La Diabolica, has been on tour in Lebanon and has successfully defended her title. The Woman's Championship title has now been defended in Mexico, USA and now in Lebanon. Very proud to have the title around the world!
"Saludos y abrazos todo bien echandole ganas y defendiendo el campeonato las luchas aca no han podido ser grabadas por el conflicto de gerra q hay en ciria esta a 2 horas de libano" – La Diabolica
Everybody here at Pro Wrestling Revolution await her return and seeing her back on our shows. There is a definite re-match needed between former champion, CMLL Superstar, Lady Apache, and a list of others who have made contact about having their shot at La Diabolica.
The likes of La Furiosa, female talent from CMLL and Cheerleader Melissa, who never received a re-match of her own. Time can only tell what will happened next.
¡Viva la Revolución!