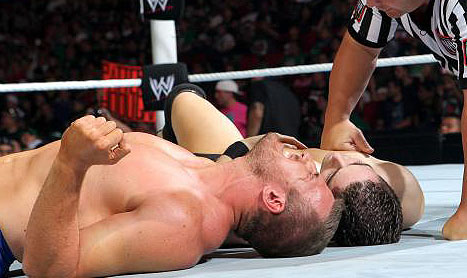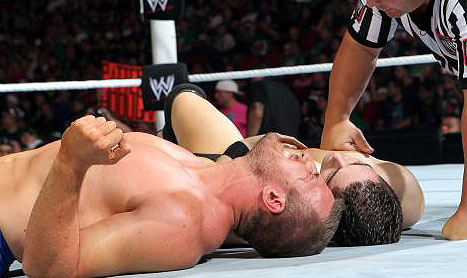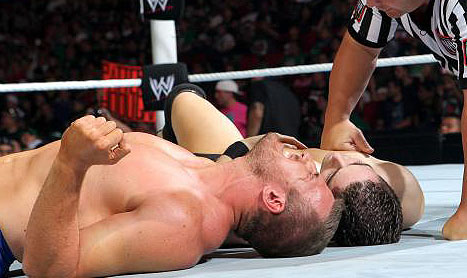 Pro Wrestling Revolution had a familiar face take part in WWE's RAW tonight.  Former Pro Wrestling Revolution Tag Team Champion Derek Sanders, taking part in a match versus WWE's Ryback. In the match was also a familiar face to our fans, Orion who has been a numerous shows for us. It is always exciting to get an opportunity on television, and thankfully to WWE's continued support of local talent when they arrive in town.
Derek Sanders is one of our Head Trainers at our Pro Wrestling Revolution Training Academy, and we know all his students are excited for him!We look forward to WWE's return and hope to have an opportunity to take part again.
If you want to be trained and make your dream into a reality, take a moment to fill out our online application.
Images and video are courtesy of www.wwe.com