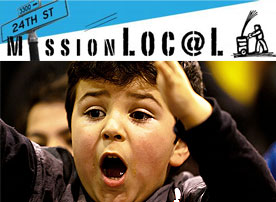 –  Andrea Valencia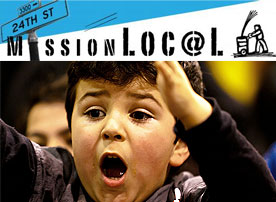 The gym at John O'Connell High School filled with students and their families on a recent weekend for what's become a twice-a-year fundraiser put together by Roberto Gamiño, O'Connell's sports director, and Gabriel Ramírez, promoter of Pro Wrestling Revolution.
Lucha libre wrestling has roots similar to the spectacles of ancient Rome, Aztec Tenochtitlán and early Japan. Humans then and now like to fight, and watching can be exhilarating. That was clear at John O'Connell as the audience expressed its love and hate for the superhero-like athletes.
The bouts can be both inspiring and disappointing, and an onlooker knows when the point of no return has been reached. To engage, you have to accept the fiction that a luchador and his mask offer.
Television propagated the image of the wrestler in the 1950s, and luchadores then began establishing dynasties. Some of the most famous include El Santo, El Hijo del Santo, Blue Demon, el Hijo de Blue Demon, Dr. Wagner, El Hijo de Dr. Wagner, Dr. Wagner Jr., and Dr. Wagner III. Anyhow, you get the point.
Lucha libre is authentic, or as authentic as my memories of having seen luchadores with their masks on the streets. The identity of a luchador is sacred; once he takes off his mask, he has only a human face. That only happens when another rips off the mask.
Traditionally wrestlers are divided between fighters who follow the rules — técnicos — and those that don't — rudos. The wrestling at John O'Connell is more of a mixture, where authentic American wrestling and Mexican wrestling coexist to produce battles such as Kafú versus the Border Patrol.
What could be better than cheering the Tarzan-like hymn, "hoo hoo hoo," with Kafú and the crowd, while raising money for students at the same time?
It's an event that should not be missed.