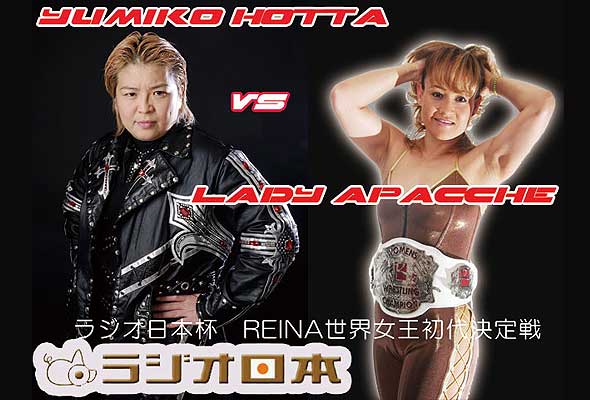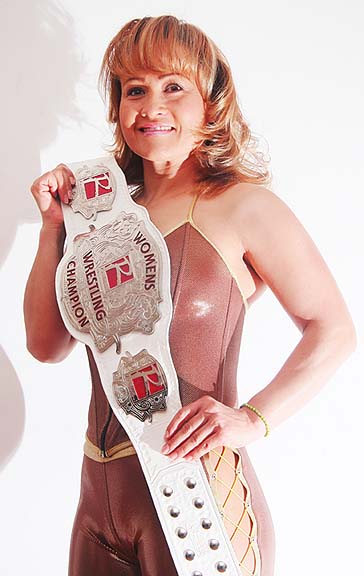 Pro Wrestling Revolution Woman's Champion, Lady Apache, makes her way to Japan, as she is set to arrive for the promotion of REINA. Lady Apache is no stranger to Japan as she has had numerous matches with legends in her fabulous career. She is there representing Pro Wrestling Revolution and of course, her home promotion, Consejo Mundia de Lucha Libre (CMLL).
Her first opponent has been named, and she meets, Yumiko Hotta, a 26-year veteran who is considered one of the toughest females in the history of joshi. She competed primarily in All-Japan Women until it closed, and also has promoted shows her self.
By far a great match and we are envious of all who have the opportunity to see this match live. Â We are thankful for the exposure our Womans Title is getting, as it makes it way to Japan… getting World Exposure!
¡Buena suerte campeóna, te deseamos lo mejor. Viva la Revolución!