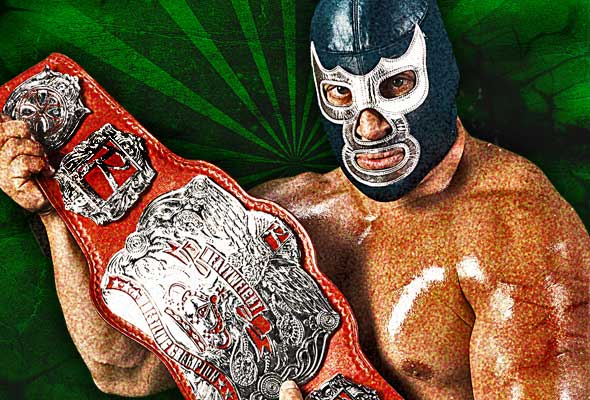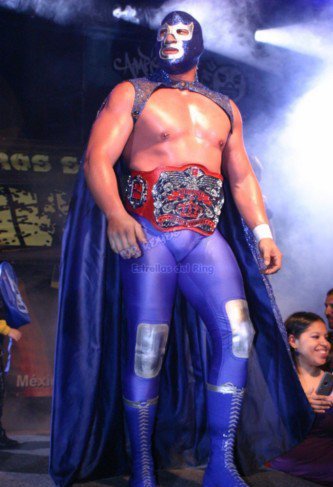 Pro Wrestling Revolution Heavyweight Champion, Blue Demon Jr. continues to take the Revolution Title around the world. Demon has defended the title in Mexico numerous times, versus the likes of Hijo de Cien Caras, Black Demon and Septiembre Negro and of course he won the title in Mexico versus "Border Patrol" Oliver John.
The Revolution Title has been represented in Mexico, London, United States and now, he is taken it to Puerto Rico. Blue Demon Jr. arrives in W.W.C to take part in Halloween Wrestling Xtravaganza, as he took on former WWE Superstar, "Masterpiece" Chris Masters.
We are very proud of our Champion and look forward to where the title can be seen next, a new country, on Univision's MQB and here at Pro Wrestling Revolution…. Viva!