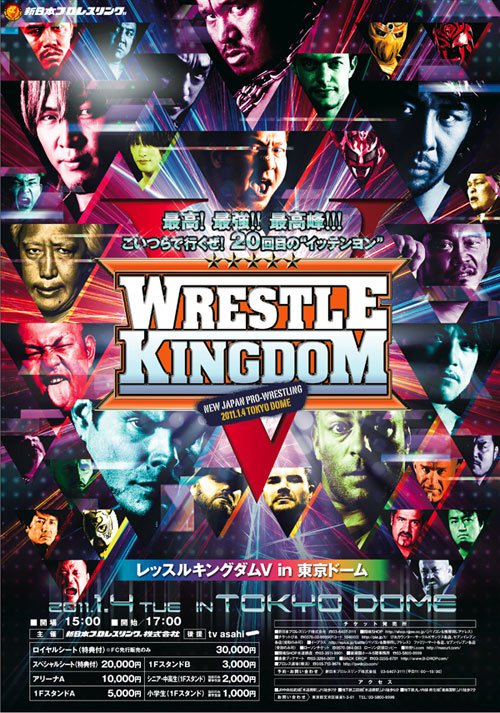 Pro Wrestling Revolution's "Strongman", Jon Andersen, is making strides worldwide with all the exposure from working so many different companies around the globe. In Mexico, he is with Consejo Mundial de Lucha Libre (CMLL), in Japan, he is with New Japan Pro-Wrestling (NJPW) and here in the United States, he is with Pro Wrestling Revolution.
In his time with CMLL, he was voted "Best Outside Talent", as he arrived with Shocker and becomes "1000% Fuerte", as "Universidad de los Guapos". While in  NJPW, Tokyo Sport declared Strong Man and Nakanishi the Tag Team of the Year. Very impressive, to say the least. While he is in the United States, he can be found in the Gym and in the ring, as he makes sure he visits Pro Wrestling Revolution's Training Facility and talks to the students, and of course, the debut of the "Strongman" on Pay Per View for Pro Wrestling Revolution's work with, the Viva la Lucha series on InDemand.
With 2011 just around the corner, his schedule is just about full, including Pro Wrestling Revolution dates, but the date that is circled is his tour in Japan on January 4, Wrestle Kingdom V at the Tokyo Dome, Â with New Japan Pro Wrestling, Total Nonstop Action Wrestling (TNA) and CMLL, with names like Beer Money Inc, Mascara Dorada, Sombra, Rob Van Dam, Jeff Hardy and so many more.
We wish him nothing but the best, and we look forward to what happens next. Buena suerte amigo, y que… ¡Viva la Revolución!